What Happened This Week
#779: Sept. 22-28 - Portugal #3 - Porto
What a fantastic place!!! A few yeas ago it was designated a world heritage site and the level,of tourism has skyrocketed -construction cranes all over but it remains relatively inexpensive. Our group is from Florida and Costa Rica... all of find it substantially less expensive -restaurants, taxis, entrance fees to tourism sites are all reasonable and certainly less expensive and offer much better value than Costa Rica. The city managers are insisting that the old building facades be maintained in order to maintain the heritage character of the city. All over are facades in straight-jackets with the building behind is gone- cranes behind busy building modern buildings. Lots and lots or actively attended small restaurants, pastry & coffee shops all over. Tourists, tourists and more tourists and thus us nit peak season. We have been to a number of tourist location, drunk the obligatory poet wine, died the Douro Valley wine region, private tour, boat ride, trains to nearby areas, tried the many many inexpensive wines -great, great, great... a $2.50 bottle of white or red wine are delicious... we tried a box wine for $1.00. It wasn't terrible just not great... a nice dinner with wine -$20 per person... leather shoes are inexpensive. The character of the old city, the river, setting, bridges, narrow streets and pedestrian walkways all add to the experience. Since there are now 12 of us, we rented two -3 Bedrooms in the same building in the older section of the city... it has worked well even though the apartments each have their deficiencies but still work for all. Tomorrow the group disburses to their respective destinations. Lita and I continue on a road trip with another couple through north western Spain on our way back to Madrid.
Below are some of the pictures taken.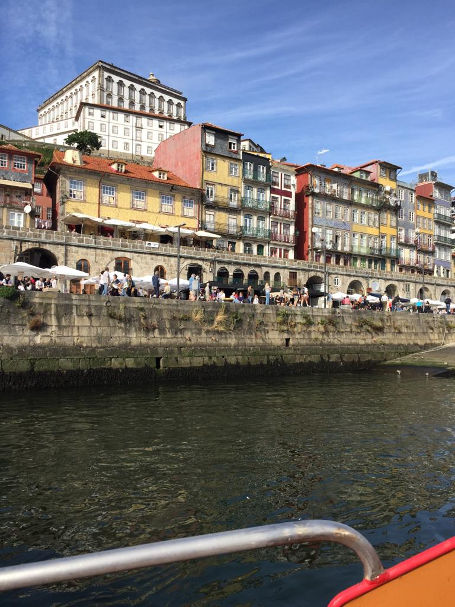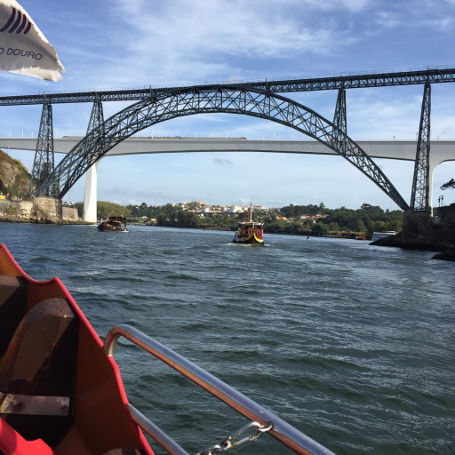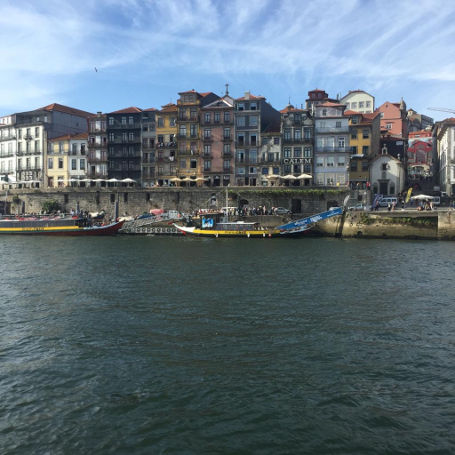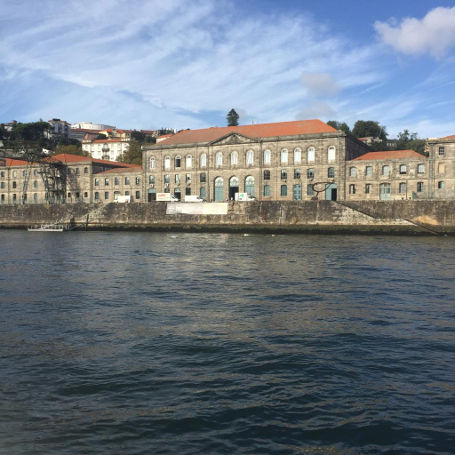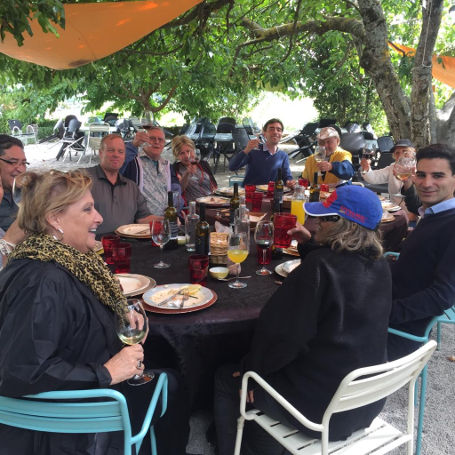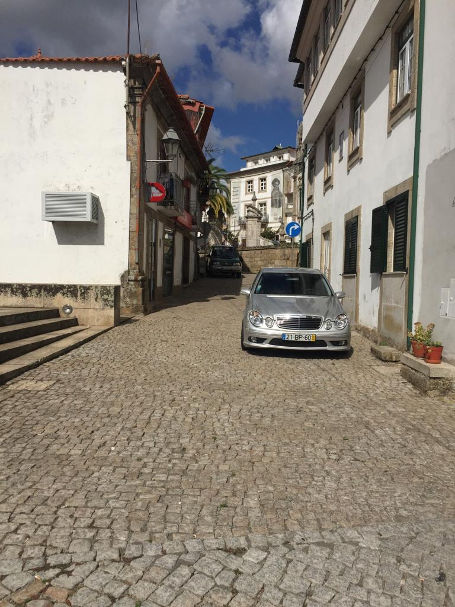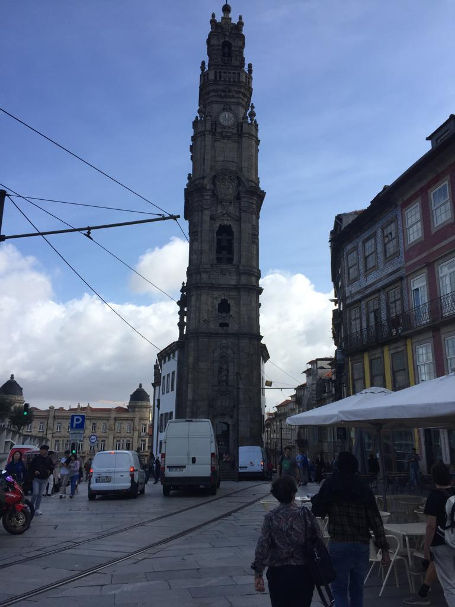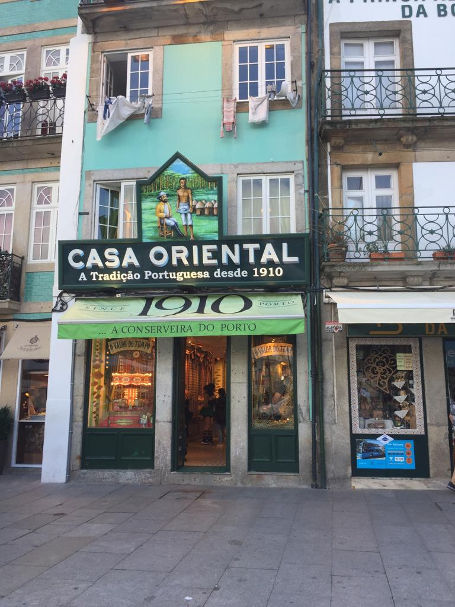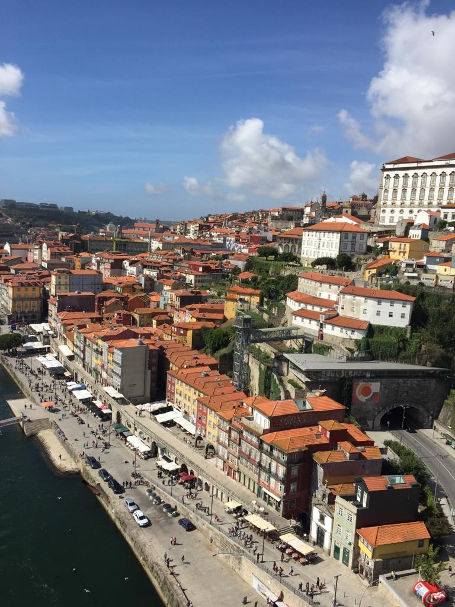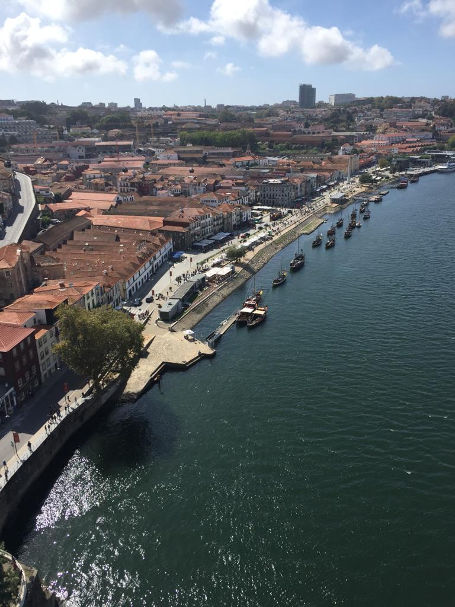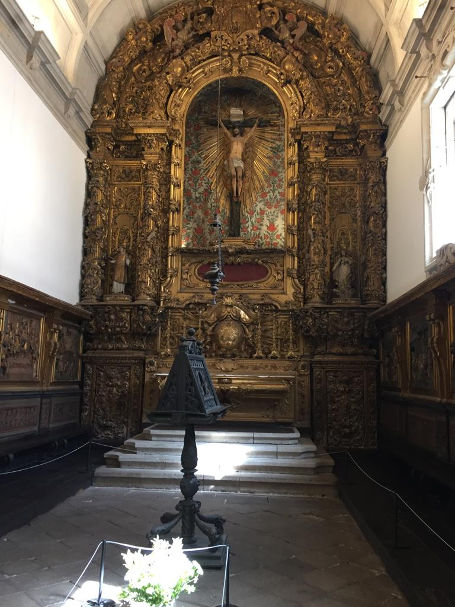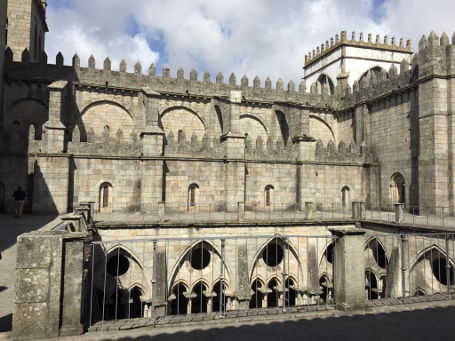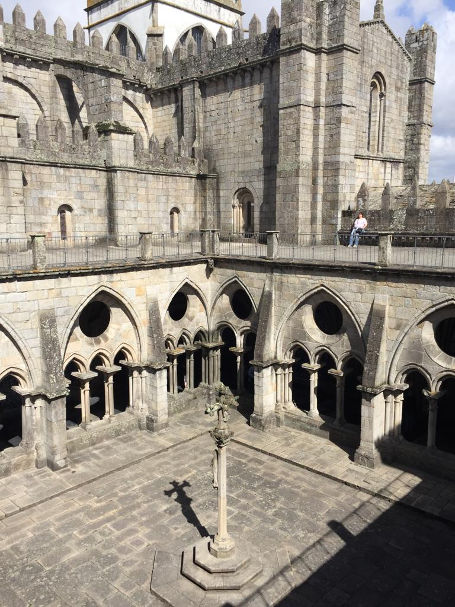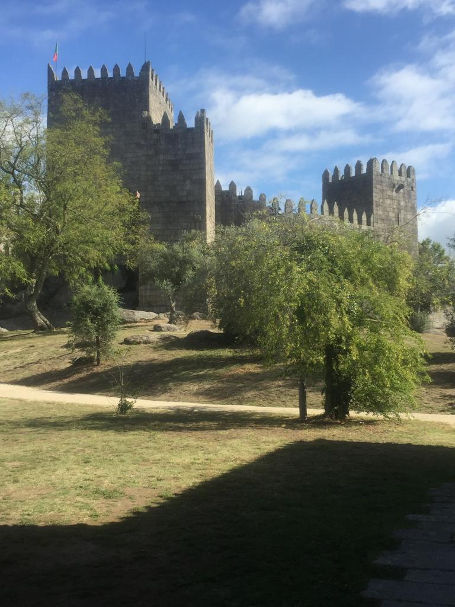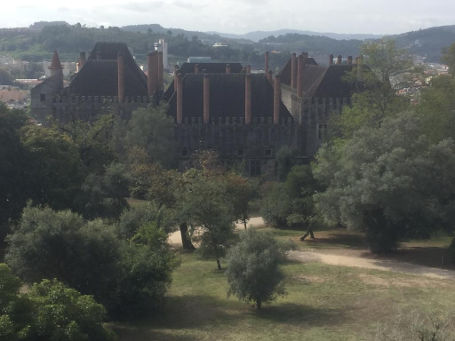 #780: Portugal / Spain #4 Sept 29 - Oct. 5
From Porto the group of 6 couples dispersed to their various destinations... Another couple from CR and Lita and I started our road trip north into Spain (Galacia area), then east along the Bay of Biscayne and on to Madrid where we returned the car and caught Iberia airlines back to San Jose in our case and Huston in our friends' case.
The first two nights were in a non-descript town on the beach about 3 hrs north of Porto. It was cold, foggy, misting, and generally miserable. What could have been a great location wasn't due to the weather, but Plan B kicked in and we survived through wine and food... The north Atlantic is not a great place in October. From there we headed 3 hours north east to "Cudillero" in Asturias province. What a place this was... small fishing village come tourist center -only industry was hotels, restaurants, gift shops and sight seeing... While that is not unusual, the town is... It is built around a sheer cliff and the houses are clinging to the cliffs... it goes virtually straight up... no car access to the houses... only steps... steps, steps... up, up, up... incredible... There is one very narrow road in-out... only newly made limited parking near the ocean... The hotel was crammed in amongst the other buildings and required steps up as well. But we found "Julio's" restaurant / bar... along with many of the locals... what a place... not very big but they turn out lots and lots of food / drink. Four people plus the kitchen staff... all very efficient, not a movement wasted, all working seamlessly, it was a pleasure to watch. The 6 hr drive to Madrid was uneventful... hotel was the hotel... flight back was uneventful (the best type) arriving 11 hrs later at 2:15 in the afternoon... was able to start getting caught up on many, many issues.
Impressions / Comparisons to CR:
1. Driving: I was gone for a month. I did not see one accident, one bashed up car, drivers respect pedestrians and stop at crosswalks, allow cars to merge, no road rage, no crazy motorcycles dodging in and out, fantastic roads which are well marked and maintained, WAZE or GOOGLE GPS systems work great, gas is about the same cost as in CR.
2. Costs: I had always read that Spain and Portugal were the lease expensive of the European countries. We found Portugal to be a bargain... much cheaper than CR or Spain. Spain was probably about the same cost as CR. Portugal was about 60%-70% less expensive than either CR or Spain. In Portugal, wine, food, taxis, were really inexpensive, and entrance fees and accommodations were all reasonable for the most part.
3. Tourism: Portugal has captured this market... wow!!!!! we were there in the "Off Season" well I wouldn't want to be there during the high season... Restaurant service was good in all cases and the bills (even in our sometimes chaotic group) were mostly accurate -each got what they ordered, and at the end, the bill was correct...
4. Food: I love the European bread, cheese, wine, dried meats, etc... Bread is put on the table, your touch it, you bought it... I couldn't resist... butter... nahhh not usually put on the table... it is available... first night I got an education... a small packet of butter was $1... sticker shock...yes...
Portuguese really like their cafes... lots and lots of them, occupied mostly... I don't know if anyone eats a home...
5. Siesta: didn't find this in any of the places we went in Portugal. In Spain, yes, 4-8pm, forget it. Go home and prepare for the evening... in the small towns as well as Madrid...
6. Porto: what a gem... the construction cranes blot out the sun... As a World Heritage sight, the old facades are being maintained. Behind many of them, are new buildings or what will become new buildings. Douro Valley... loved it... would return to both Porto and the Douro Valley and spend a long time in each...
7. Traveling: In a group has its advantages and disadvantages... you are able to share experiences and renew friendships. Disadvantage... sometimes chaos and individual characteristics gnaw over time. Many people bring too bloody much clothing... (including my wife) which I end up and down stairs, through airports, etc... it is hard work checking into / out of hotels even if one doesn't have handicaps... bad knees, backs, eyesight, etc... Sometimes it is better to let the boat come to you... yes, a cruise might be next on our list...
Los Jardines: It survived without me but there was drama... No matter how extensive and careful I prepared for this, not all plans worked... people lost the information given them, wouldn't talk with their help referred to them... so from 5,000 mi. away, I was coordinating and getting people in touch with each other when all they had to do was look out the window. I decided not to bring my 10llb computer and to rely on my phone/iPad. I knew I would not have access to certain info but since I hadn't had a new client in 5 months, I thought o.k... well, we did have one new client... fortunately the agent was an experienced person with me and we were able to get the job done via WhatsApp communications. But then the dryer failed, the hot water heater failed, a tenant did pay their hydro and it got turned off, Internet had to be connected, etc... I made a couple mistakes which I will address next time and the support network I set up behind me (thin as it was), didn't always perform as expected. I am picking up the pieces now.
Observations: Lots and lots of commercial space is vacant... and I was told it is even worse in San Jose... Marginal businesses have been forced under the new tax schemes. Many small landlords are ignoring the 15% tax they are to pay on their rental income and tenants are not paying the 13% tax on rents over $1,150 as per the new law. Those people who duely complied with the electronic billing system now find themselves screwed if they want to ignore the system. Shareholder disclosure will be complicated for us given that two houses do not have valid owners and others are owned via corporations of which we do not know the owners, and then the just the 20 or so others... The deadline for disclosure has been extended because it is a mess... (my opinion). While the government will collect some additional tax money, a number of businesses will / have failed, unemployment will rise (which it is), and small business will go underground and work out of a shoe-box. My guess is that the government's goals will not be reached.