Dear friends,
When I started Residencias Los Jardines, I started writing a weekly news letter -determined to tell all the good, bad, and the ugly. I knew some readers would be interested in the construction process. I expected others might be interested in the lifestyle of two people who had decided to live outside the box. For others, the adventures of Lita, the parrot and the cat took on an entertainment saga all its own.
Residencias Los Jardines is finished. We periodically have resales and rental availability. Some readers may be interested in this information.
Brian Timmons
DEVELOPER / PROPERTY MANAGER
Residencias Los Jardines / https://www.residenciaslosjardines.com info@residenciaslosjardines.com
ResidenciasPropertyManagement@gmail.com
Featured house this week
Paradisus Condos / Rohrmoser
FOR SALE / FOR RENT
Residencias Los Jardines
Property Management, Rentals, Re-Sales
Market Activity
Sales: no inquiries.
Rentals: two rental inquiries.​
FOR SALE
Unit #110: $215,000 / See Unit
Unit #114: $235,000 / See Unit
Unit #116: $214,000 / See Unit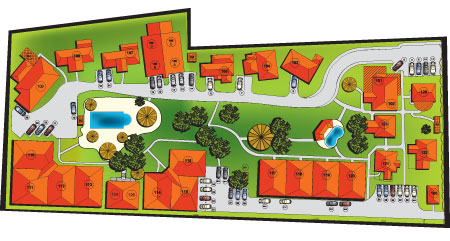 HOUSES FOR SALE
UNIT #110
FOR SALE $215,000
Total Area (Sq Ft): 1290
Total area (Sq M): 120
Bedrooms: 2
Bathrooms: 2
Floor(s): Single Floor
Type: Attached
Furnished: Yes
Beautiful end-unit bungalow (one floor) town home (part of 4 homes) situate at the far quiet end of Residencias Los Jardines, steps from the main pool. It includes one designated parking spot and one storage unit. The home is 120 square meters (approximately 1,300 square feet) with two bedrooms (master has king size bed and guest has queen size bed), two full bathrooms (one being an ensuite), a large open concept kitchen, living room, dining room, granite breakfast bar with stools and features vaulted ceilings and lots of windows. The home has a large covered terrace overlooking the gardens. Custom made wood blinds cover all windows throughout. Ceiling fans in bedrooms, living room and terrace.
UNIT #114
FOR SALE $235,000
Total Area (Sq Ft): 1290
Total area (Sq M): 120
Bedrooms: 2
Bathrooms: 2
Floor(s): Single Floor
Type: Attached
Furnished: Yes
This 1,290 sf. (plus covered parking for one car and two lockers 67 sf.) single story, semi detached house, with garden terrace, two bedrooms is a beautiful executive style home. This home consists of two large bedrooms one with six piece en-suite bathroom with additional access to separate full shower. Each bedroom has large closets with extensive built-ins for personal organization. The vaulted living room and bathroom ceilings provide a feeling of grandeur while allowing the warmer air to rise and exit through the ceiling ventilating system. There are four TVs (one in each bedroom, one in the living room and one in breakfast / dinning room.) This is a beautiful well appointed home.
UNIT #116
FOR SALE $214,000
Total Area (Sq Ft): 1290
Total area (Sq M): 120
Bedrooms: 2
Bathrooms: 2
Floor(s): Single Floor
Type: Semi-Attached
Furnished: Yes
This 1,290 sf single floor home includes a 300 sf front terrace plus parking for one car and a separate, secure storage locker. It is and end unit and therefore attached on only one side by a 6 inch cement demising (common) wall, which prevents sound transfer.
Our Lives
WEATHER: while we are easing into the rainy season, it really hasn't started in earnest yet... clouds, rumbles, but not much rain.
A Holiday Cruise
We had never been on a cruise before and I had promised Lita that one day we would do it. It is something which I felt she could enjoy given her eyesight issue. Friends wanted to take a 7 day cruise and asked us to join them. The timing was perfect for us; we had traveled with them before; and she offered to make all the arrangements. What a deal... I told her that whatever worked for them was fine for us... just book us and let me know the cost. She did and two weeks later we left. The cruise line was Pullmantour... a primarily Latin American cruise line. The route is Colon (Panama), Cartagena, Aruba, Venezuela, and Curacao. You could join at any port…we chose Cartagena (it was a bit cheaper than Colon) but mainly because we wanted to spend an additional couple days in the old city of Cartagena. Flying to Cartagena via Bogota, Canadians have to pay a $65 entrance fee (surprise)... why? We were never sure of the reason... The Bogota airport is reasonably large and seems to be very inefficient design... not enough air plane loading/unloading ramps so they have to use buses... and of course, the international section is at the opposite end from the national terminal... a hectic 45min. transfer on the way there which was executed only with the assistance of various officials all the while causing Lita considerable angst…we made it and so did our luggage. To our surprise, lots of people boarded in Cartagena – boarding was slow and confusing (unnecessarily so). On board, things got better fast... Since I have experience claustrophobia before, I knew I could not handle an inside cabin so had requested a Jr. Suite with balcony… it was perfect and the right choice for us throughout the voyage. Lita loved it... king bed, TV, fresh air and view (for me), sofa bed and chair, lots of lighting, storage, attractive décor, efficient and decent washroom... The Jr. Suite was at a 56% discount so at $1,050 each, it seemed quite reasonable. It was perfect.
The ship itself was an older one refurbished a few years ago... It is rated as 3 ½ stars. It holds up to 2,700 passengers with 800 crew. The crew came from 43 countries with Philippines and Honduras being the most numerous. One each from Canada and CR…none from the USA. It had the full array of entertainment, casino, pool, theater, misc. activities, spa.
Throughout the voyage, the service was excellent... incredible in fact. Of course lots and lots of food, I backed off early, Lita was in there early for each meal with lots of plates of everything….evening meals were served, breakfast could be buffet or served, lunch was usually buffet... presentation was always excellent and the variety of dinner options was plentiful. The waiters soon learned we wanted coffee at the beginning as well as butter with the excellent bread... after the first time, everything was waiting for us...
Aruba wasn't very interesting (and it was hot and expensive), I couldn't get off in Venezuela without a visa which I chose not to purchase—our friends took an excursion and found it very interesting... their guide was unusually "frank" re. his assessment of the current government... and they found the price of a Subway sandwich at $1,50 USD incredibly cheap like other things; Curacao was interesting (mostly free wi-fi everywhere and "Dutch" clean), Colon (was a bust—I didn't know what to expect from the Free Trade zone shopping but soon found it confusing and not very cheap…it is definitely off my bucket list.
I had a continual problem on board with the CC... I had made a point of transferring funds to my account such that I would have a substantial credit balance (if needed) and had advised the CC company that I would be traveling to the above destinations. The ship wanted a CC voucher to ensure payment of services and convenience of ordering things (drinks, gifts, etc.) on board... The card was continually denied. After the 3rd time, I was told that the debit was showing up as Malta... I had not told the CC company to expect a debit from Malta and my Identify Theft came from Spain... so... duh... fortunately, I had enough cash to deal with the issue... but it goes to show, the best laid plans sometime simply aren't good enough. Cash usually works...
The trip was certainly a success from Lita's perspective. Several days into the trip she was overheard to muse about how much of a discount she might get if she were to sign up for a month... at the end of the trip she concluded that there would be more cruises... we'll see... For me... I'm glad she enjoyed it... it was o.k. for me but looking forward to the next meal in 3 hrs isn't my idea of satisfying... but with good company which we had and Lita's happiness, it was a fine experience!!... and I love it when someone else volunteers to make all the arrangements... a thank-you meal, my forever gratitude, and promise to not complain if something doesn't work out is a perfect arrangements for me...
Cartagena's old city is wonderful…mostly fixed up, lots of restaurants, shops, historical places, traffic is controlled so walking is possible, reasonably priced, huge portions of food, it's a happy, fun place to visit. It was HOT and HUMID but that makes for many beer stops... Lita got her goodies fix there.
During our absence, my phone was answered by a friend who attended to all issues and kept me advised. Friends are the life blood of a happy existence...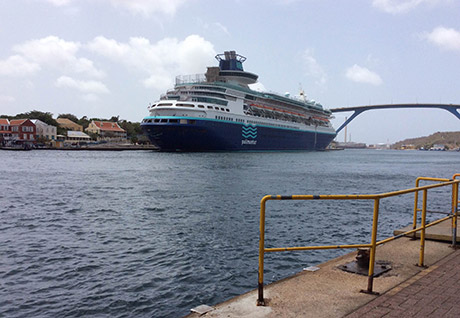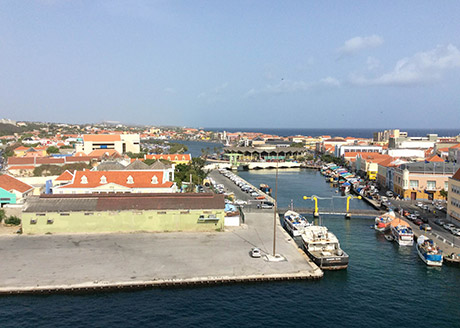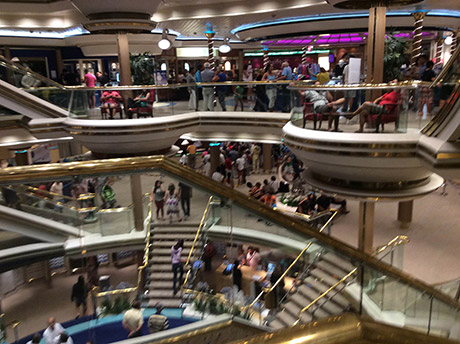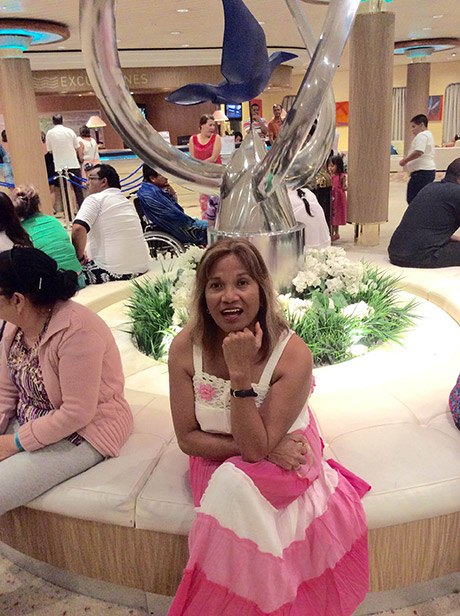 News Items of the Week
Comments
1. Unemployment rate: that's the official rate which is probably lowballed
2. Scotiabank considers buying CitiBank Retail... they've done it before, could be a good strategic move
3. Spirit Air... more planes, more visitors
4. Avacados: mmmmm... I like the Hass variety which seems to be the ones affected...
5. Too Close to Home!! Blocking an intersection is normal here... drivers simply don't think ahead...but killing someone for it... incredible...!!
1. CR Unemployment reaches 10.1%

Unemployment in Costa Rica reached 10.1 percent in the first quarter of this year, a slight increase over the same period last year, the National Statistics and Census Institute (INEC) reported Tuesday.

According to INEC, 232,000 people were unemployed in the first three months of 2015, similar to 2014, although the unemployment index rose 0.3 percentage points.

Male unemployment reached 8.8 percent while female unemployment was 12.3 percent during the first quarter of 2015, INEC reported.

At the same time, individuals working fewer hours than they would like make up 12.9 percent of the labor force.

Labor Minister Víctor Morales and Economy Minister Welmer Ramos said Tuesday at the weekly government press conference that unemployment is concentrated in the commercial sector, with 73,000 jobs lost during the first quarter, followed by the transport sector, with 20,000. Morales said the government planned to meet with business leaders this week to study the problem and seek solutions.

The government has identified unemployment as one of its principal economic concerns and has launched initiatives aimed at attracting investment in order to create jobs, especially for youth and women. President Luis Guillermo Solís is currently touring U.S. cities in search of investment to generate employment, principally in high technology sectors.
2. Scotiabank considering bid for Citigroup Costa Rica, Panama: report

May 22nd, 2015 (InsideCostaRica.com) Scotiabank is considering a bid to purchase Citigroup, Inc.'s consumer-banking units in Costa Rica and Panama, Bloomberg reported on Friday.

The businesses could be valued around $1.1 billion in a possible sale, a person "with knowledge of the matter" told Bloomberg.

Citigroup was previously in talks to sell its retail businesses in Costa Rica, Panama, El Salvador, Guatemala, and Nicaragua to Spain's Banco Popular Espanol, though talks broke off in March.
3. Spirit Airlines launches four weekly flights between Houston and Costa Rica

May 21st, 2015 (InsideCostaRica.com) Spirit Airlines will begin offering four weekly flights between Houston, Texas and Costa Rica beginning next Thursday, May 28th, the company's press office reports.

All four flights weekly flights will travel between Houston, Texas and San Jose, Costa Rica, according to the discount airline, serviced by Airbus A320 aircraft with a capacity for 178 passengers each.

Spirit joins the latest in what has become a parade of new international service coming to Houston's Bush Intercontinental Airport, including a new route by Southwest Airlines between Houston and Liberia, Costa Rica, announced earlier this month.
4. EU ban on Costa Rican ornamental plants jeopardizes 700 jobs

May 21st, 2015 (InsideCostaRica.com) The European Union has banned the import of certain ornamental plants from Costa Rica due to fears over a bacterium known as Xylella fastidiosa which has been blighting olive trees and vineyards in Europe, and which Italian officials believe was introduced to Italy by way of ornamental plants from Costa Rica.

The ban applies to a popular variety known as the "Phoenix" varietal, which includes a number of different tropical ornamentals, according to La Nacion. Between 700 and 800 hectares of the variety are planted in Costa Rica.

The resolution also included a ban on Costa Rican coffee plants, but not coffee beans. Coffee plants are used as ornamentals in Europe.

Bernardo Vargas, executive director of the Chamber of Plant, Flower, and Foliage Growers is warning that the ban could jeoparodize some 700 direct jobs in Costa Rica, according to La Nacion.

The European Union typical makes up 36% of the demand for Costa Rican ornamentals. Costa Rica exported $33 million USD worth of ornamental plants to the EU in 2013 and $28 million in 2014.

The ban applies to all 28 EU member countries.
5. Supply of avocados beginning to dwindle after Costa Rica imposes import ban

May 18th, 2015 (InsideCostaRica.com) Costa Rica's supply of avocados is beginning to dwindle and could run dry within two weeks after the country banned the import of the fruit from eight countries earlier this month, according to the The Chamber of Importers of Perishable Products.

Costa Rica's State Phytosanitary Service (SFE) of the Ministry of Agriculture (MAG) earlier this month banned the import of avocados from eight countries as well as the U.S. state of Florida due to the presence of a virus known as Avocado Sunblotch Viroid (ASBV) affecting the fruit in those countries.

The ban applies to avocados from Australia, Spain, Ghana, Guatemala, Israel, Mexico, South Africa, Venezuela and the U.S. state of Florida, a measure intended protect the country's own avocado crop from the disease, according to the SFE.

More than 80% of avocados consumed in Costa Rica are imported, with Mexico being the country's primary supplier.

Importers are considering alternatives, including sources in Peru and Nicaragua, but warn the varieties are of significantly lesser quality and shipments from Peru could take 24 days to reach Costa Rican shores.
6. Man dies after being shot in road rage incident in Santa Ana

May 18th, 2015 (InsideCostaRica.com) A young man who was shot in the chest in a road rage incident near the AutoMercado on the main road in Lindora, Santa Ana has died after 14 days in the hospital.

José Pablo Solano Solis, a resident of Ciudad Colon, was shot in the chest and thigh on May 3rd by another driver after unintentionally blocking the path of the other vehicle.

Solano had spent the last fourteen days in the intensive care unit of Hospital Mexico, where doctors were forced to remove one of the man's lungs.

Solano will be laid to rest at 10 a.m. Monday in his hometown of Ciudad Colon.

The suspect, who has not been identified, was able to flee the scene after the shooting. So far, no arrests have been made in what is now a homicide.

Scotiabank completed the purchase of Citigroup's retail and commercial banking operations in Peru earlier this month, in a deal that included some 130,000 customers, according to Bloomberg.
Brian, Lita, the Late Hugo IV, irreverent Vicka, the pigeon toed parrot, Chico II and Chica II