Brian Timmons
Dear friends,
When I started Residencias Los Jardines, I started writing a weekly news letter -determined to tell all the good, bad, and the ugly. I knew some readers would be interested in the construction process. I expected others might be interested in the lifestyle of two people who had decided to live outside the box. For others, the adventures of Lita, the parrot and the cat took on an entertainment saga all its own.
Residencias Los Jardines is finished. We periodically have resales and rental availability. Some readers may be interested in this information.
Brian Timmons
DEVELOPER / PROPERTY MANAGER
Residencias Los Jardines / https://www.residenciaslosjardines.com info@residenciaslosjardines.com
ResidenciasPropertyManagement@gmail.com
Featured house this week
Paradisus Condos / Rorhmoser
FOR SALE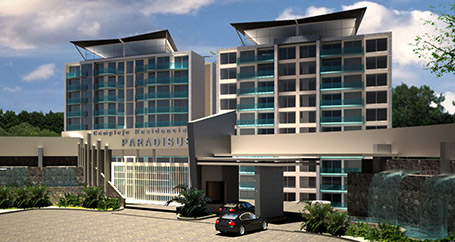 Paradisus will consist of 4 towers in Rorhmoser, a suburb to the west of central San Jose. Not far from the US Embassy and shopping malls, Rorhmoser is a residential area that was developed in the 60's and 70's and is currently seeing significant re-development with high end condos. It is the area where the new stadium and a number of luxury high rise condos have recently been built with more on the drawing boards. Phase one of this development is nearing completion; it consists of two towers and the amenities -pool, exercise room, etc. Tower one is expected to be completed in January and Tower 2 should follow in February / March. The location of this development is superb... it's off the main traffic paths and sits on a ravine overlooking a river. To the east is San Jose / Heredia; to the west is Pavas / Escazu. With floor to ceiling windows and a wrap around balcony, these units offer fantastic light and views.
Each of the units consists of two bedrooms / two bathrooms, and a large living/dining/kitchen area. The floor plan of each of these units has eliminated the optional "den / office" divider. The result is a larger area offering more flexible furniture arrangements while still maintaining the option of including an office area. At 105m2 plus two parking spots each and storage locker, they offer a great opportunity for someone seeking views, security, central location, and first class, all round living...
Infinity Terraces
FOR SALE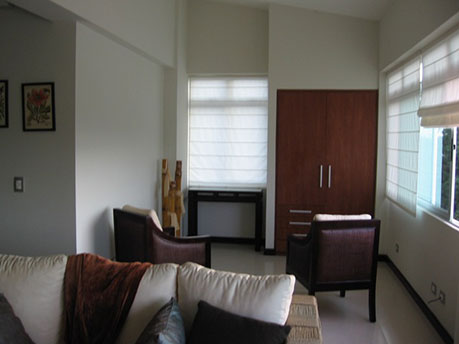 $229,000 / 2 bdrm / 2 bthrm / Penthouse / Sunset Views / 150 m2 / 1500 sf
INFINITY TERRACES: Pozos de Santa Ana / Guachapelin -contemporary design, well maintained, luxury 5th floor penthouse condo nestled in the hills of Santa Ana. Spacious open floor plan with 16 ft. vaulted ceilings, large kitchen w/SS appliances and granite countertops, laundry room w/ washer and dryer, air-conditioned. Plenty of closet space. : 5 year old / two car parking / bodega… building has high security, gym , hot tub and swimming pool.. 180 degree sunset views to west and north (Alejuela). 5 min. to San Jose – Caldera Highway / Multiplaza. This unit offers a secure, carefree lifestyle; you can lock and leave or leave and lease.
Loma Real Escazu / Guachipelin, Central Valley
FOR SALE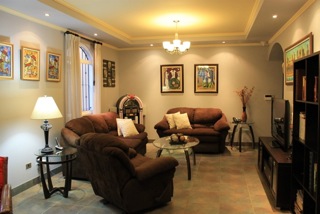 $325,000 / 3 bdrms + maids rm / 3.5 bthrms / owner financing
Beautiful house in residential area: 24 hours security. 274 m2 construction. 2 story, 3 bedrooms + maids quarters, 3 1/2 bathrooms, ample eat-in kitchen, six years old, immaculate condition, lot 264 m2 professionally landscaped, two car enclosed garage, 1500 L reserve water tank, electric demand water heaters, Independent office. Located close to all amenities. Taxes $500 yearly and security $80 monthly.
House can be purchased furnished for an additional $30,000
Owner will take back a mortgage for up to 5 yrs. @ 12% interest only.
Residencias Los Jardines
Property Management, Rentals, Re-Sales
Market Activity
Sales: one viewing.
Rentals: within one day I re-rented two units.
FOR SALE
Unit #114: $235,000 / See Unit
FOR RENT
Nothing Available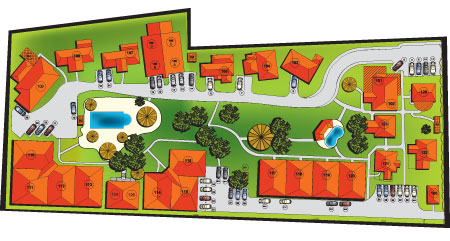 HOUSE FOR SALE
UNIT #114
FOR SALE $235,000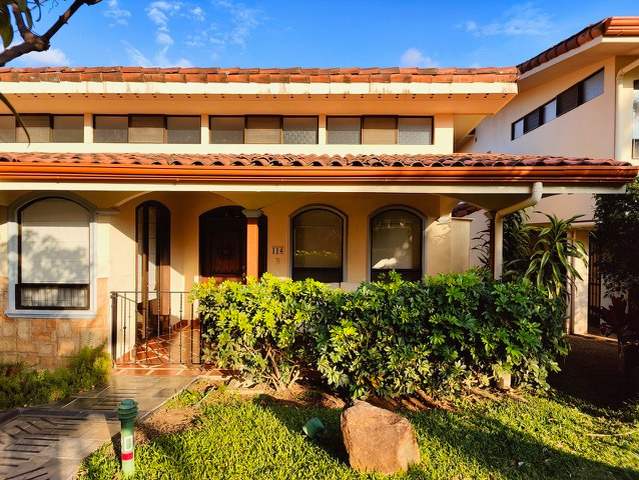 See a complete description of this unit
Total Area (Sq Ft): 1290
Total area (Sq M): 120
Bedrooms: 2
Bathrooms: 2
Floor(s): Single Floor
Type: Attached
Furnished: Yes
This 1,290 sf. (plus covered parking for one car and two lockers 67 sf.) single story, semi detached house, with garden terrace, two bedrooms is a beautiful executive style home. This home consists of two large bedrooms one with six piece en-suite bathroom with additional access to separate full shower. Each bedroom has large closets with extensive built-ins for personal organization. The vaulted living room and bathroom ceilings provide a feeling of grandeur while allowing the warmer air to rise and exit through the ceiling ventilating system. There are four TVs (one in each bedroom, one in the living room and one in breakfast / dinning room.) This is a beautiful well appointed home.
Our Lives
WEATHER: beautiful... beautiful, beautiful -it hasn't been as windy this past week; it remains coolish at night and the last several days have been warm for us... 29 degrees...
All In A Week's Living in CR
Friends Arrive: Friends from 25-30 years ago, arrived from Montreal. We've spent the week catching up and getting the oriented for their month + long exploration of CR. Just before coming to CR, a dental problem showed up; preliminary work and a cost assessment for full repair in Canada was $1,350. She will have the work done here for $350. I got her an appointment the next morning; work is half done and will be finished in a week. She noted that the office here had equipment she had never seen in Montreal.
Doneste: We had confirmation of some feared news this week. Our association president will be leaving CR for health reasons. While the ground work had, independently of this event, been laid for an election of officers we were expecting him to stand again for the office. Now we have to again figure it out.
News Items of the Week
News articles are a bit light this week as they were in the media. In addition, I've focused on other things. But certainly, the continuing rise in the dollar vs. colon, is affecting life here... better for those holding and earning dollars, less well for those on the lower end of the socio-economic scale. We haven't yet seen any increases in prices here (inflation) but it is likely to come.
Banks, businesses struggle to adjust to rising dollar
By the A.M. Costa Rica staff

The 5 percent increase in the value of the U.S. dollar against the colon has government agencies hopping.

The economics ministry Thursday issued a bulletin warning tourism operators and stores that customers must be allowed the right to pay for services or items in colons even if the price is given in dollars. And the colon price must jive with the exchange rate maintained by the Banco Central de Costa Rica.

The Ministerio de Economía, Industria y Comercio cited two laws that require this. The law also said that the exchange rate must be displayed clearly and visibly.

Meanwhile, Banco Nacional is trying to drum up business by offering those who owe money the chance to change the currency on which the debt is based. Cited were mortgages, educational loans and consumer debts. The bank also noted that it would make loans in foreign currencies.

The Banco Central said the average overnight exchange rate was 517.06 and 531.24. The average is established by activity in the daily wholesale money exchange market.

Those rates are up from 493 and 505 just a month ago.
Brian, Lita, the Late Hugo IV, irreverent Vicka, the pigeon toed parrot, Chico II and Chica II