...Leases Galore!!...
Dear friends,
When I started Residencias Los Jardines, I started writing a weekly news letter -determined to tell all the good, bad, and the ugly. I knew some readers would be interested in the construction process. I expected others might be interested in the lifestyle of two people who had decided to live outside the box. For others, the adventures of Lita, the parrot and the cat took on an entertainment saga all its own.
Residencias Los Jardines is finished. We periodically have resales and rental availability. Some readers may be interested in this information.
Brian Timmons
DEVELOPER / PROPERTY MANAGER
Residencias Los Jardines / https://www.residenciaslosjardines.com info@residenciaslosjardines.com
ResidenciasPropertyManagement@gmail.com
Featured house this week
UNIT #123:
FOR RENT: $1,650 mo. Available July 1
Total Area (Sq Ft): 1516
Total area (Sq M): 140
Bedrooms: 2
Bathrooms: 2.5
Floor(s): 2 Story
Type: Detached
Furnished: Yes
Residencias Los Jardines
Property Management, Rentals, Re-Sales
Leases Galore: We had 4 clients this week looking to lease. We had the right product for them and the right timing. We secured three longer term leases with what I expect to be good clients. In two cases, the clients wanted a unit which worked fine for our "snowbirds" and the timing fit like a glove. In the other case, a year long contract with a possible extension. This makes us full for the next month when three units open up again -but I have 5 weeks to find replacements.
Market Activity
Sales: one client.
Rentals: 4 clients; three leases.
FOR SALE
Unit #114: $235,000 / See Unit
FOR RENT
Unit #112: $1,250 mo. / Available July 5 / See Unit
Unit #113: $1,350 mo. / Available July 1 / See Unit
Unit #123: $1,650 mo. / Available July 1 / See Unit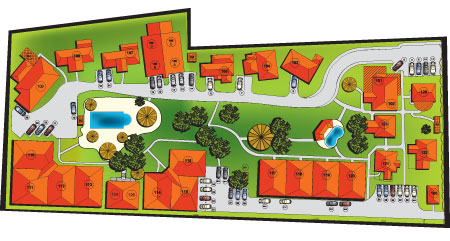 HOUSE FOR SALE
UNIT #114
FOR SALE $235,000
Total Area (Sq Ft): 1290
Total area (Sq M): 120
Bedrooms: 2
Bathrooms: 2
Floor(s): Single Floor
Type: Attached
Furnished: Yes
This 1,290 sf. (plus covered parking for one car and two lockers 67 sf.) single story, semi detached house, with garden terrace, two bedrooms is a beautiful executive style home. This home consists of two large bedrooms one with six piece en-suite bathroom with additional access to separate full shower. Each bedroom has large closets with extensive built-ins for personal organization. The vaulted living room and bathroom ceilings provide a feeling of grandeur while allowing the warmer air to rise and exit through the ceiling ventilating system. There are four TVs (one in each bedroom, one in the living room and one in breakfast / dinning room.) This is a beautiful well appointed home.
HOUSES FOR RENT
UNIT #112
FOR RENT $1,250 mo.
Available July 5
Total Area (Sq Ft): 1290
Total area (Sq M): 120
Bedrooms: 2
Bathrooms: 2
Floor(s): 1 Story
Type: Attached
Furnished: Yes
This 1,290 sf single floor home includes a 300 sf front terrace plus parking for one car. It is attached on two sides by a 6 inch cement demising (common) wall, which prevents sound transfer.
UNIT #113
FOR RENT $1,350 mo.
Available July 1
Total Area (Sq Ft): 1290
Total area (Sq M): 120
Bedrooms: 2
Bathrooms: 2
Floor(s): 1
Type: Semi-Attached
Furnished: Yes
This 1,290 sf single floor home includes a 300 sf front terrace plus parking for one car. It is attached on one side by a 6 inch cement demising (common) wall, which prevents sound transfer. The three other sides allow light, ventilation and garden views.
UNIT #123
FOR RENT $1,650 mo.
Available July 1
Total Area (Sq Ft): 1516
Total area (Sq M): 140
Bedrooms: 2
Bathrooms: 2.5br> Floor(s): 2 Story
Type: Detached
Furnished: Yes
This two story, detached 1,423 sf home + parking for one car has two bedrooms, 2 ½ bathrooms and a 2nd floor covered terrace. The open railed wrought iron cement stair case leads to the 2nd level where the master bedroom with en-suite master bathroom as well as 2nd bedroom and en-suite bathroom are located. Also accessed from the 2nd floor hallway is the covered terrace. This is a very nicely furnished home with a good floor plan for those wanting two floors.
Our Lives
WEATHER: the rainy season kicked in this week... fairly regular rains and overcast.
All in a Week's Living in CR:
A busy week because I had to move two tenants who had been in "temporary" locations until their final destinations open up and were cleaned and re-cycled. This always makes for double cleaning and disruption but it helps the occupancy and as long as clients are prepared to make the move, it works out for all. I'm now ready for the three check-ins on June 1.
I'm reviewing an accounting program and trying to make the decision if I want to invest the time into building the system and learning it... Having been there before many years ago, I know it's a lot of work.
Below are a number of briefs I ran across this week which I thought useful to understand what's happening in CR:
News Items of the Week
Comment: AyA, ICE, local politics and perspectives on the economic outlook for the region:
Region could see the rate of unemployment decline
Special to A.M. Costa Rica

The average regional urban unemployment rate could drop by up to 0.2 percentage points to stand between 6.4 percent and 6.2 percent in 2013, the lowest rate in recent decades, according to a new report from the Economic Commission for Latin America and the Caribbean and the International Labour Organization.

In the new issue of the joint publication "The employment situation in Latin America and the Caribbean," the two institutions indicate that the 3.5 percent economic growth expected for the region in 2013 should maintain the positive trends in labor indicators.

The two agencies said that the 6.4 percent unemployment rate in Latin America and the Caribbean in 2012 had been the lowest in recent decades, having fallen from 6.7 percent in 2011. This rate is impressive given the difficult labour situations experienced by other world regions.

"With respect to 2013, there is cautious optimism regarding the performance of the region's labor markets. If projections of 3.5 percent in the region's economic growth in 2013 are borne out, labour indicators should continue to gradually improve. This will bring new increases in real wages," according to Alicia Bárcena, executive secretary of the commission, and Elizabeth Tinoco, director of the International Labour Organization's Regional Office for Latin America and the Caribbean, writing in the foreword to the publication.

According to the the agencies report, last year the number of urban unemployed fell by around 400,000, on the back of relatively strong job creation. Nevertheless, they point out that around 15 million are still jobless in the region, and that labor indicator performance was not homogenous across the region: out of the 14 Latin American countries analyzed, six saw their unemployment rate by at least 0.2 percentage points, while it remained stable in five and rose in three (Dominican Republic, Guatemala and Paraguay).

They add that the situation is clearly not as bright in the English-speaking Caribbean, where three of five countries with information available (Barbados, Jamaica, and Trinidad and Tobago) saw unemployment rise between 2011 and 2012, taking the rate to a high of 14 years in Barbados and 16 years in Jamaica. The Bahamas was the only country to record a decrease in unemployment, which nevertheless remains high.

Real minimum wages were up by 2.8 percent versus 1.3 percent in 2011.
Expotur 2013 closed business for about $ 15 million

The annual convention for Expotur, held between the 9th and 11th of May closed a total of $15 million in business, which exceeds the $8.5 million achieved in 2012. Tourism providers from the United States, Argentina, Australia, Belgium, Bulgaria, Brazil, Canada, Switzerland, Czech Republic, Portugal, Romania, and Russia participated in the convention.

Full Article Published in La Nacion on May 22, 2013
Minimum salary increases to be considered next month
By the A.M. Costa Rica staff

Workers are due for another increase in the minimum salaries July 1, and the employers representative said it would be presenting its proposal June 17.

The minimum salaries are established by the Consejo de Salarios after getting input from those organizations involved. This happens twice a year.

The minimum salary is increased every Jan. 1 and every July 1, usually to keep pace with inflation.

Many Costa Ricans work for the minimum wage, which varies by occupation.

The Unión Costarricense de Cámaras y Asociaciones del Sector Empresarial Privado usually speaks for employers.
ICE ready to sell 35 megawatts to Panama

Almost 200,000 of contributors to the Disability, Old Age and Death (IVM) fund report a monthly income of ¢131,760 ($267), which is half the minimum wage for private sector workers. Members of this group include part time workers and those who have enrolled under a special agreement. According to José Luis Quesada, head of pensions Social Security Fund (CCSS), said the CCSS is considering moving the base to the minimum wage, which is ¢251,191 ($510).

Full Article Published in La Nacion on May 22, 2013
Costa Rican Exports of goods grew by 4.7% in the first year cuatrimetre

Exports totaled just over $ 4,000 million at April. Image for illustrative purposes.

Costa Rican exports of goods totaled $ 4,042 million in the first four months of the year, equivalent to a 4.7% increase, or $ 180 million in the same period in 2012. This is indicated by the latest statistics presented by the Foreign Trade Corporation of Costa Rica (PROCOMER).

Moreover, the growth of the last 12 months is 6.4%. During these four months, exports of goods grew zone regime this time 11% of US2.005 million to $ 2,225 million.

As for the final arrangements, it showed a drop of 4.3% from $ 1,780 million to $ 1,703 million. "Costa Rican exports continue to grow, largely because of the diversification of products and destinations. This can only be achieved by strengthening the country's trading platform, for example by signing the free trade agreement with Colombia this week.

Similarly, delay approval of the Association Agreement with the European Union, to which exported $ 782 million in this period, deprive productive sectors of the opportunities that are generated under the advantageous conditions of this agreement, "said the Minister of Foreign Trade and President of the Board of PROCOMER, Anabel Gonzalez.

"Promoter efforts have been focusing towards diversifying target markets such as South Korea, France, Italy, Qatar, Russia, Poland and Turkey, among others, for those who have created programs to support the various sectors, including specialized industry sectors with products like marble, and the service sector, with products such as software and digital entertainment, "said General Manager PROCOMER, Jorge Sequeira.

"The approval of the protocols of meat and dairy products in the Chinese market represents a major opportunity, and we are working hard to achieve national companies take advantage of this opportunity," he added.

The macro-livestock and fisheries and industry had a positive performance, with growth of 7.3% and 9.5% respectively, sales were $ 102.1 million and $ 3,075.8 million. Within the latter, the growth of the electrical and electronics industries (20.1%), food (15.5%), and paper and cardboard (15.7%). Within the agricultural sector, products are performing well flowers (11.9%), chayote (67.4% ;), bananas (10.9%) and yam (11.4%).

The fall of 9.8% in the agricultural sector due to lower shipments of representative products such as banana, pineapple, melon and coffee. Preliminary figures, subject to revision in subsequent months, indicate that unit values ​​under pineapples and coffee exports affecting this product, while reductions in export volumes affect shipments of bananas and melon. As for the destinations of Costa Rican exports of goods,

North America ranks first with 42.9% (a total of $ 1,734.5 million), followed by the European Union with 19.3% ($ 781.9 million). Asia, where it is headed for 14.2% ($ 576 million) of domestic exports, ranked third, while Central is fourth, with 13.2% ($ 531.8 million).

The 66.2% of goods exports went to countries with which Costa Rica has a trade agreement in force, while 20.6% do so to destinations where there is a treaty negotiated and approval process.
Loss of half of nation's water is fault of public officials

Dear A.M. Costa Rica:

So far it has been a dry rainy season in Central America, and water reserves are low; Panamá has declared a drought and has closed schools and reduced government functions in an attempt to cut the consumption of electricity generated from its hydroelectric plants due to low reservoir levels.

As of the date of this writing, the Costa Rican government has warned that we are facing possible, widespread water rationing – and there have already been some communities that have had their water service suspended for varying amounts of time

It's an easy target to claim that the less than normal rainfall is a byproduct of global warming (or climate change if you prefer that term) and is that possibly true. But there is another culprit afoot much closer to home which is having a major, but largely ignored, impact on the Costa Rican water supply reserves. In a single word, it is mismanagement.

In a 2009 WHO/UNICEF report, the "Joint Monitoring Programme for Water Supply and Sanitation, 2010 Estimates," it was noted that "non-revenue water ("water losses") in Costa Rican water companies is high, as most systems are operating with losses usually over 50 percent, a value which reflects a high level of inefficiency . . ." By comparison, in the USA a loss of 3 percent is considered acceptable and a loss rate approaching 7 percent is serious and cause for investigation.

What does this mean in simple terms? It means that over one-half of the drinking water that enters the system in Costa Rica never reaches the consumer. Where does it go? It runs freely in the streets!

We all have witnessed water flowing in the gutters from the leaks, whether it be spraying in the air from a major rupture or from seeping up through the streets. Those leaks may continue for days, even weeks, and when we see them they singly don't appear significant. But collectively, when considered on a nationwide basis, it is a lot of water that is being wasted! And it is all due to mismanagement of the resource – mismanagement which trickles down from the highest levels to the maintenance crews in the street who effect inadequate and shoddy repairs on the existing leaks, resulting in them continuing or recurring only a short time later.

Who is ultimately responsible? That's an easy question to answer; let's begin with two simple facts:

1) The Costa Rican water company, AyA (Instituto Nacional de Acueductos y Alcantarillados) is the provider of drinking water services to the population. In areas where AyA does not provide service, there are local rural water administration boards called ASADAs. These associations, of which there are more than 2,000 around the country, function as non-profit organizations under the legal framework of the law on associations. Both AyA and the ASADAs are tasked with the operation and maintenance of water supply systems and communal sewage. These organizations are based in the Constitutive Act of AyA No. 2726, Regulation of ASADAS-Executive Decree No. 32529-S-, and MINAET and Associations Act No. 218.

2) Public documents reveal that the economic regulation of the major service providers – AyA and ASADAS – is the responsibility of the regulatory authority for public services (ARESEP). Created in 1999, ARESEP is responsible for tariff setting, setting technical regulations, and monitoring the compliance with those regulations. Additionally, the responsibility for water and sanitation policy is shared by the ministry of health and the ministry of environment and energy.

So who is responsible? Ultimately, it is the national government via the regulating bodies who are accountable for the standards of compliance set for AyA and ASADAs . . . and the mismanagement of AyA and the ASADAs themselves.

It's pretty hard to point a meaningful finger at organizations as large and tenuous as agencies as these. But what it comes down to is that those organizations are managed by people. And it is those people, those officials and executives who are responsible for the efficient operation of the organizations, which are mismanaging the resource by allowing a continuing, widespread leakage problem, a problem that results in over 50 percent of the water supply being wasted.

It's too late to forestall the water rationing that is already happening. But it's not too late to start holding those persons who are in positions of management responsible for preventing a future need for water rationing, should climatic events again result in a supply (rainfall) shortage. And the time to start that is now.

Allen Dickinson

AyA and Arsenic in the water:

May 23rd, 2013 (InsideCostaRica.com) The Costa Rican Institute of Aqueducts and Sewers (AyA) has responded to the Constitutional Court regarding arsenic contamination of the water supply in several communities in Guanacaste and San Carlos.

In its response, AyA recognized that the water supplies were indeed contaminated, but said that the situation is not the fault of the institution, nor is it responsible for the emergency health decree issued by President Chinchilla and the Ministry of Health last year.

AyA manager Javier Vargas said that the high level of arsenic in the water was not the product of any actions or negligence on the part of AyA, saying instead that the problem is "due to a fact of nature."

"It is important to note that the presence of arsenic in the water is not due to any action of the institution […] but is believed to come from natural sources, so it is a situation that must be addressed in an integrated, inter-agency manner, and must be dealt with locally, regionally, and nationally," Vargas continued.

Vargas's claim, however, is in contrast with a report issued by the School of Geology at the University of Costa Rica (UCR), which said that it would take at least another year to determine the source of the contamination.

Costa Rica's Constitutional Court (Sala IV) issued a Writ of Amparo against President Laura Chinchilla and various government agencies last month because they have failed to do anything about the fact that various water supplies in Guanacaste and northern Costa Rica contain dangerous levels of arsenic, even though the President declared the situation an emergency more than a year ago.

The affected communities include Bagaces, La Cruz, and Cañas in Guanacaste, as well as San Carlos, Alajuela.

The problem was recognized by both President Chinchilla and the Minister of Health when they signed an Executive Decree in March of last year, calling the situation a "health emergency."
Community demands AyA provide potable water

May 23rd, 2013 (InsideCostaRica.com) Residents of the Alto Esperanzas community in Perez Zeledon are demanding that the Costa Rican Institute of Aqueducts and Sewers (AyA) provide their community with drinking water.

The 100 families who live in this community, located about 15 kilometers away from the city of San Isidro de El General, are currently supplied with water from a creek on a private property, which goes completely untreated. The situation has forced the residents to install water filters in their homes after falling ill.

In a letter to the community, the president of AyA said it was impossible to provide water to the community, blaming the situation on the high elevation where the community is located.

The lack of drinking water is also seriously affecting the local high school, where some 200 students occupy the classrooms.
Central Bank President proposes dedollarization of banking sector

Rodrigo Bolanos, president of the Central Bank, proposed on Thursday to begin a process of de-dollarization for Costa Rica in order to avoid future risks within the financial system. Currently, 41 percent of lending to the private sector is in U.S. dollars. In particular, Bolanos is critical of the risk of having a credit market in dollars when there is no lender of last resort for that currency in Costa Rica.

Full Article Published in La Nacion on May 24, 2013
President Chinchilla seeks to restrict strikes

President Laura Chinchilla has sent a proposal to the legislative assembly to modify a reform of the labor code that had been vetoed by the administration in October. New proposal would expand a restriction against strikes from sectors in health, security, water and energy supply to public transport, banking services, fuel distribution and certain public sector functions.

Full Article Published in La Nacion on May 24, 2013
Investigation into Colombian island given to Fallon Morales

Note: this is the guy who lent his plane to Chinchilla to a trip to Peru...

According to the Colombian newspaper El Tiempo, Gabriel Ricardo Morales Fallón enjoys protected status as a witness of Colombian prosecutors and the United States Drug Enforcement Administration (DEA). Investigators in Colombia are now looking in the reasons why a prosecutor in Colombia ordered an island property transferred to Morales after it was seized from a narcotics trafficker. Morales is a naturalized citizen of Costa Rica, and is connected to President Laura Chinchilla through the THX Energy flight scandal.

Full Article Published in crhoy.com on May 24, 2013
Attorney General threatens Jail for Leaks in Presidential Case

Note: How to control the press...

Attorney General, Jorge Chavarria, threatened on Thursday to criminally charge and seek jail time against any individual in the police or prosecutors office that leaks information to the press in the investigation of President Laura Chinchilla's flight to Peru on a plane provided by THX ENergy. Experts were critical of Chavarria's statements because they argue the same standards should apply in every case.

Full Article Published in crhoy.com on May 24, 2013
Dip in business perception blamed on utility prices
By the A.M. Costa Rica staff

The business community's perception of the future is off slightly, according to a survey reflecting opinions in the first three months of the year. And part of the concern is the soaring rate of regulated utilities, according to the chamber that has been taking the survey for the last 17 years.

The survey of 499 firms reported the average confidence to be 5.3 on a 10-point scale, six-tenths of a point lower than the same period in 2012, said the Unión Costarricense de Cámaras y Asociaciones del Sector Empresarial Privado.

The chamber also said that business leaders were also anxious of the slow pace of approval of the trade accord between Central America and the European Union. Costa Rican lawmakers have passed the agreement for the first time, but the final vote is awaiting an opinion by the Sala IV constitutional court, the chamber noted.

The business community's confidence level remained at 6,7, according to the survey results.

The chamber in its interpretation of the results said that the price of electricity has increased 42 percent and water has gone up 58 percent.

It said that an index of prices of services regulated by the Autoridad Reguladora de Servicios Públicos has gone up 16 percent in the last 12 months while unregulated prices have increased just 3.73 percent. Both electrical power and water markets are dominated by government agencies.

The chamber called upon the legislature to pass a proposal that would allow private generation of electricity, mainly from renewable sources.

The chamber also called on the Autoridad to revise its methodology that is used to compute the prices of regulated utilities.
Middle class mortgage bill gets first OK in legislature
By A.M. Costa Rica

Lawmakers have passed on the initial reading a measure to create a fund to provide mortgages for middle class wage earners.

The money would come from securities issued by state banks. The measure passed without opposition.

The bill contemplates that state banks, and some private banks and credit agencies will take advantage of the plan. Middle class wage earners would be eligible for 100 percent loans of up to 85 million colons or about $170,000 at 15 percent.
Construction begins on $170 million Paradisus Papagayo

May 24th, 2013 (InsideCostaRica.com) The Swiss-funded development firm, SunVesta Holding AG, announced yesterday the start of construction of the Paradisus Papagayo Bay Resort & Luxury Villas in Papagayo, Guanacaste.

The new resort will be operated by Melia chain from Spain, under its Paradisus Resorts luxury brand.

Although the company did not disclose the cost of the project, the Costa Rican Coalition for Development Initiatives (Cinde) estimated the cost of the project at $170 million in May of 2011, when the project was announced.

The 21-hectare property will have 381 rooms.

"This is a project that is destined to become one of the best resorts in Central America," said Josef Mettler, SunVesta CEO.

The hotel industry in the northern Pacific continues to grow, and experts expect some 4,000 new jobs to be created by 2016.
Brian, Lita, the Late Hugo IV, irreverent Vicka, the pigeon toed parrot, Chico II and Chica II