Dear friends,
When I started Residencias Los Jardines, I started writing a weekly news letter -determined to tell all the good, bad, and the ugly. I knew some readers would be interested in the construction process. I expected others might be interested in the lifestyle of two people who had decided to live outside the box. For others, the adventures of Lita, the parrot and the cat took on an entertainment saga all its own.
Residencias Los Jardines is finished. We periodically have resales and rental availability. Some readers may be interested in this information.
More and more, the content will be dominated by events of our new project, "El Dorado" for short. While the future is always uncertain, I again aim to tell it like it happens -the good, the bad, and the ugly, and that is what follows.
Brian Timmons
DEVELOPER:
Residencias Los Jardines / https://www.residenciaslosjardines.com
Hacienda El Dorado / https://www.eldoradocostarica.com
E-mail:
brian@eldoradocostarica.com
info@residenciaslosjardines.com
ResidenciasPropertyManagement@gmail.com
Construction Log
Updates about Hacienda El Dorado
Rio Oro: This property has been sold and our dreams for it have ended. Cleaning up details...
Residencias Los Jardines
Property Management, Rentals, Re-Sales
Tree Cutting: this has progress as expected with only one twist. We had asked for and received permission to enter and use as a staging area -(this was a series of conversations all of which were responded to positively), the vacant lot next to the trees. This permission was granted... when we requested entry... entry was denied. The contract was written such that the tree trimming guy had to leave the property in an "as found" condition; he had to remove all the cuttings. The person with whom we were negotiating (not the owner who seems to live out of the country) said to leave the trimmings as they were. I'm uncomfortable with this... she seems to exhibit symptoms of bi-polarism and given our experience, she could change her mind just as easily as before... Now the contractor is having to cut all the heavy wood into manageable pieces, manhandle them over the wall, and remove them from out side. Additional work. This is the 2nd. working experience we've had with the "manageress" of the neighboring property--neither have been a good experience...
Transitioning: I'm working my way out and separating RPM work, history, assets and determining what is necessary for each to move forward. Krysia has been missing in action all week as she has been on a shopping trip for her expectant grand child. This has has complicated my life and hindered my progress, but that sometimes the way life goes.
Market Activity
Sales: a conditional offer has been made and accepted on 114. It now remains to fulfill the condition and until the condition is waived, the unit remains for sale... I'll be working on satisfying the condition... finding acceptable financing...
Several other people were on site looking for purchases.
Rentals: several viewings but as of now, no commitments.
FOR SALE
Unit #114: $235,000 / SALE PENDING
FOR RENT
Unit #102: $1,650 mo. / Available Immediately / See Unit
Unit #110: $1,500 mo. / Available April 25 / See Unit
Unit #123: $1,650 mo. / Available Immediately / See Unit
Unit #124: $1,000 mo. / Available Immediately / See Unit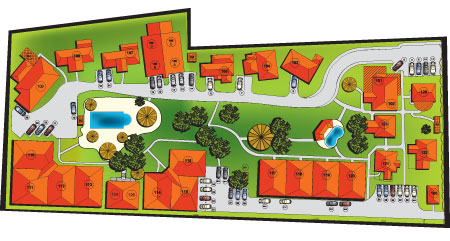 -
HOUSES FOR RENT
UNIT #102
FOR RENT $1,650 mo.
Available Immediately
Total Area (Sq Ft): 1922
Total area (Sq M): 177
Bedrooms: 2
Bathrooms: 2 1/2
Floor(s): Ground
Type: Apartment
Furnished: Yes
This two bedroom, 1922 sf (177 m2) FURNISHED and well appointed home with AC, bright office, and covered parking is a single story home surrounding by manicured gardens in Residencias Los Jardines. It was completed 5 years ago and has been lovingly cared for since. It is situated on the ground floor of a two storey, horizontal duplex. This home has two split system air conditioning units for quiet, efficient cooling. It is in PRISTINE condition.
UNIT #110
FOR RENT $1,500 mo.
Available April 25
Total Area (Sq Ft): 1290
Total area (Sq M): 120
Bedrooms: 2
Bathrooms: 2
Floor(s): 1
Type: Attached
Furnished: Yes
This 1,290 sf single floor home includes a 300 sf front terrace plus parking for one car. It is attached on one side by a 6 inch cement demising (common) wall, which prevents sound transfer. The three other sides allow light, ventilation and garden views. This is an exceptionally well decorated and appointed home by owners who really care.
UNIT #123
FOR RENT $1,650 mo.
Available April Immediately
Total Area (Sq Ft): 1516
Total area (Sq M): 140
Bedrooms: 2
Bathrooms: 2.5
Floor(s): 2 Story
Type: Detached
Furnished: Yes
This two story, detached 1,423 sf home + parking for one car has two bedrooms, 2 ½ bathrooms and a 2nd floor covered terrace.
The open railed wrought iron cement stair case leads to the 2nd level where the master bedroom with en-suite master bathroom as well as 2nd bedroom and en-suite bathroom are located. Also accessed from the 2nd floor hallway is the covered terrace.
This is a very nicely furnished home with a good floor plan for those wanting two floors.
UNIT #124
FOR RENT $1,000 mo.
Available Immediately
Total Area (Sq Ft): 662
Total area (Sq M): 61
Bedrooms: 1
Bathrooms: 1
Floor(s): 2nd Floor
Type: Semi-Detached
Furnished: Yes
This 662 sf, + covered parking for one car, is a one bedroom home on the 2nd floor overlooking the large pool. It is ideal for a single person or couple.
Our Lives
WEATHER: it's been hot for us, some little rain but not much; no winds.
All in a Week's Living in CR:
Our guests left and arrive home safely delivering a number of gifts and mail we asked to be posted.
I received a number of responses from last weeks announcement... from long time friends, owners, and some people I don't really know... most all had a common theme... I lasted longer than most in what is a very thankless business... and now that rentals seem to be picking up a bit and we've got a number of units coming available, it should be enough to keep me busy.... we plan to take some time at the beach and who knows where else... Lita has wanted to go on a cruise... I've always had an excuse not to... I'll have to see if I can invent another excuse...
Mean while, here are some articles I ran across this week:
April 11th, 2013 (InsideCostaRica.com) The latest Gallup poll, conducted for the Spanish-language news web site, CRHoy.com, reveals that dissatisfaction with Laura Chinchilla and her administration is increasing and is widespread, regardless of socioeconomic status or education.

According to 43% of the respondents, Chinchilla's management of the country is bad or very bad.

Men, and those over 49 years of age, expressed the harshest views of President Chinchilla.

Perhaps most telling, 78% of Costa Ricans believe that the President never, or almost never, does what is best for the country.

It would also seem that Costa Ricans are becoming disenfranchised with the country's political system in general – half of respondents said they did not identify with any of the country's political parties.

A further 40% said they were of the National Liberation Party (PLN), and 8% said they were of the Social Christian Unity Party (PUSC).
BREAKING: Chaos ensues Laura Chinchilla's Jaun Santamaria Day speech in Alajuela

April 11th, 2013 (InsideCostaRica.com) Disturbances have broke out today as President Laura Chinchilla gave her annual Juan Santamaria Day speech in Alajuela.

Shouts, insults, and even stones were hurled by protestors, as police attempted to maintain a security barrier around Juan Santamaria Park.

Meanwhile, a group of protestors blocked the passage of the vehicle of the President of the National Liberation Party, Bernal Jimenez, breaking the windows of the vehicle with rocks. Jimenez was forced to flee from the vehicle. Jimenez was accompanied by another unknown individual. It is not known if either suffered any injuries.

At the same time, a bus filled with students from the University of Costa Rica was detained by traffic officers. The students had planned to march down the main street of Alajuela, but transit officers said the vehicle was over its passenger limit and would not allow the bus through.

A group of journalists from local media are also alleging that they were punched and assaulted by police officers as they attempted to approach President Chinchilla for interviews, moments after she finished her speech.

Meanwhile, elsewhere in the country, taxi drivers protesting on the General Canas highway are bringing traffic there to a standstill.

The disturbances come the same day that a Gallup poll revealed growing discontent amongst Costa Ricans with President Chinchilla.

Inside Costa Rica will continue to cover these situations throughout the day.

Update 1: (12:31pm) Three police officers were injured during clashes with protestors. "Officers were attacked with stones, and one of them had to be taken to the Alajuela Hospital with a head injury," Director of the Fuerza Publica, Juan Jose Andrade said.
And one commentator on Costa Rica Living wrote:
Just got the news - and I hope this is going to make a difference as she has continued the mockery that is justice here in Costa Rica. Also the transparency has been at best opaque. I am so happy to see Ticos taking to the street ala the French! Just the other day one Tica said that she was moving to Nicaragua because it was cheaper and less crime. Another Tico said "Costa Rica is now only for the rich!" Electricity goes up and up - money is stolen through government projects, lawyers and thieve steal property- it never changes and never stops! So glad they are protesting with civil disobedience.

How are normal Ticos supposed to live with these gas prices, electric prices and now water is going up! My neighbor family runs one light bulb from dark to eight o'clock because they cannot afford the electric bill! Its all greed based and Chinchilla does nothing! let them eat cake! I am turning on the local news now. ABOUT TIME!!!! Oh and what is next??/Johnny! hahahahahah my well known dentist referred to him as "10% Johnny" I wonder why?
And ICE continues to drag it's feet for it's own survival... Having said that, Canada still does not allow number portability...
SUTEL, a telecommunications regulatory agency is considering a fine equal to one percent of gross revenues should ICE (Costa Rican Electricity Institute) fail to sign a contract for telephone number portability. ICE has filed appealed telephone number portability on 25 instances, and is challenging the validity of the contract award process for the company that would administer the system.
Brian, Lita, the Late Hugo IV, irreverent Vicka, the pigeon toed parrot, Chico II and Chica II