Post Festivities Lulllllll!!!


» NOTES
When I started Residencias Los Jardines, I started writing a weekly news letter —determined to tell all the good, bad, and the ugly. I knew some readers would be interested in the construction process. I expected others might be interested in the lifestyle of two people who had decided to live outside the box. For others, the adventures of Lita, the parrot and the cat took on an entertainment saga all its own.

Residencias Los Jardines is finished. We periodically have resales and rental availability. Some readers may be interested in this information.

More and more, the content will be dominated by events of our new project, "El Dorado" for short. While the future is always uncertain, I again aim to tell it like it happens —the good, the bad, and the ugly, and that is what follows.

In an effort to make the format more interesting and visually appealing and to field inquiries re. El Dorado, the news letter is now being distributed by Jan Kozak, Marketing Manager, Hacienda El Dorado. I will remain the author.

Brian C. Timmons, Author
Residencias Los Jardines/Hacienda El Dorado - Developer
E-mail: brian@eldoradocostarica.com

YOU CAN ALSO VIEW THE COMPLETE VERSION ONLINE AT:

https://www.eldoradocostarica.com/English/Newsletter/index.php


» CONSTRUCTION LOG
INVU - The government was shut down for the past several weeks; Officially the agencies start Jan. 4-- in reality, it will be around the 11th. before anything like "normal" occurs. We have used the holidays to make revisions to the AyA objections. As stated previously, those modifications were minor. When they open again for business, we'll be standing in line.

We'd like to think that because we have heard from all the sub agencies involved in the INVU review and have addressed their stated issues, that our subsequent submission will be approved. It may be wishful thinking, but we'll see.
» RESIDENCIAS LOS JARDINES
Rentals and Dogs:
As of Dec. 12, the owner's decided at the shareholder's meeting to ban dogs from future tenants. We've lost three possible clients as a result of this. This is the trade off I pointed out at the time.
Rentals: 108 - Available immediately $1,750 pr month;
106A - Available January 6, at $1,000 pr month.
Units for Sale/Lease: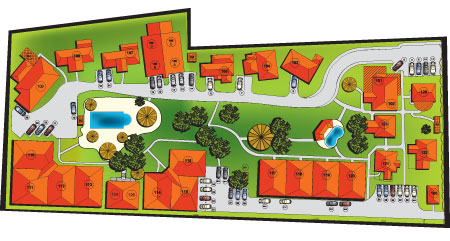 Unit #
109

--

For

Sale $214,900 - FURNISHED - Leased until March 30, 2010


Total Area (Sq Ft):

1506

Total area (Sq M):

140

Bedrooms:

2

Bathrooms:

2

Floor(s):

1 Story

Type:

Detached

Furnished:

Yes

This single story home (1506 sf. + parking

for

one car) is detached, has two bedrooms, two bathrooms, home office, living room wall / entertainment center along with a built in office and a semi-private terrace. In addition, it has a vaulted ceiling in the "great" room and two skylights. The covered entrance way is suitable

for

two chairs located next to a covered garden area. Once through the impressive front door, you enter the "great room" which houses the kitchen, dining room, office and living room. Upon entering, there is a built in wooden hutch surfaced with granite—it matches all the built-in furniture in the great room. There is a clothes washer and dryer off the 2nd bedroom. It may also be used

for

storage.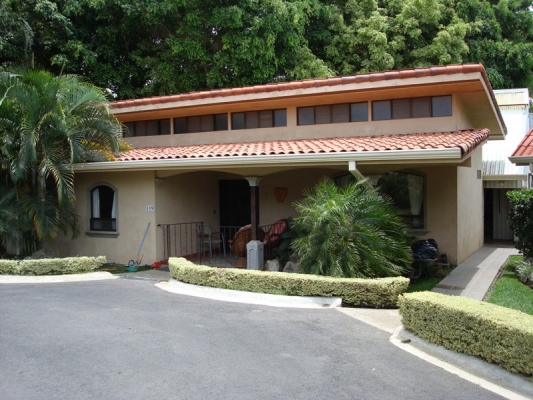 Read More
Unit #
111

--

For

Sale $200,000 SEMIFURNISHED* / Leased until Aug 2010 - $1,200 pr month
* INCLUDED ARE: refrigerator, 6 burner gas range, built-in microwave/exhaust; stacked washer / dryer

,

curtains throughout, a king and queen bed if desired.

Total Area (Sq Ft):

1738

Total area (Sq M):

161

Bedrooms:

2

Bathrooms:

2

Floor(s):

Single Floor

Type:

Attached

Furnished:

No
This corner home located in set of four homes, is very private. The entrance belies the 1,738 sf to be found on the other side of the entrance door. The short entrance hallway opens into a huge "
great room
" consisting of the kitchen, LR and DR. This room is truly of huge proportions including the 16' high vaulted ceiling. This vaulted ceiling has clear story windows
for
light and ventilation. Valance lighting surrounds the room and provides ambiance with its upward sighing lights as well as accent lighting with the recessed halogen lights. From the living room, a large sliding glass door leads onto a private covered terrace.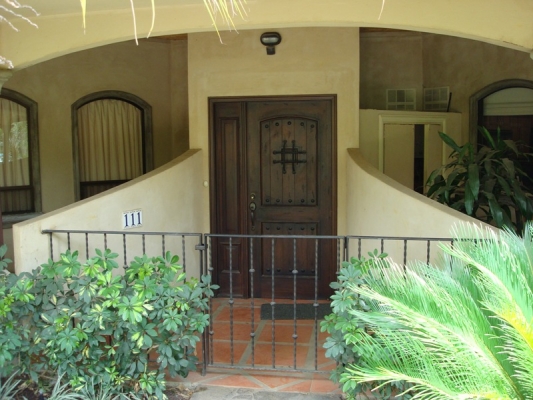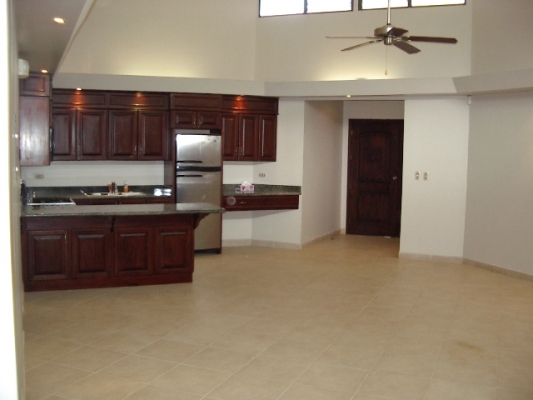 Read More
Unit #

108

--

For

Rent $1,750 - FURNISHED (Available Immediately)

Total Area (Sq Ft):
1716
Total area (Sq M):
158
Bedrooms:
2
Bathrooms:
2.5
Floor(s):
2 Story
Type:
Detached
Furnished:
Yes
This 1,716 sf. (plus parking space
for
one car) two storey, detached house, with two terraces, two bedrooms (one on each floor) and an upstairs master suite is a beautiful home.
This home consists of two VERY large bedrooms with en-suite bathrooms (one on each floor) and a powder room each with closets with extensive built-ins
for
personal organization. The vaulted living room and ground floor bedroom ceilings as well as the master bedroom on the 2nd floor provide a feeling of grandeur while allowing the warmer air to rise and exit through the ceiling ventilating system.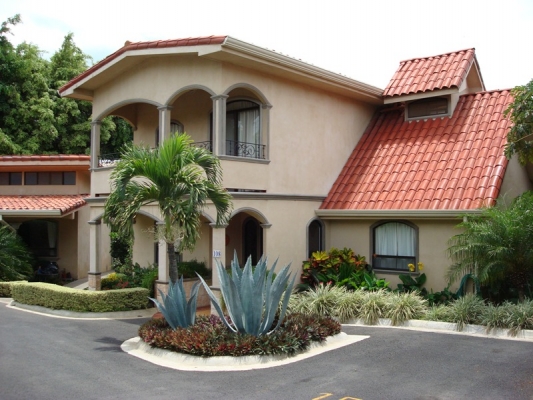 Read More

Unit #

106A

--

For

Rent $1,000 - FURNISHED (Available January 6, 2010)

Total Area (Sq Ft):
1250
Total area (Sq M):
120
Bedrooms:
2
Bathrooms:
2.5
Floor(s):
Ground Floor
Type:
Apartment
Furnished:
Yes
This is a fully furnished 2-bedroom unit situated in a 2-story building, which has two units on the ground floor and two units on the 2nd. floor. Each unit is the same size (1,250sf) divided into 800 sf of interior space and 450 sf of covered front and back terraces. Units 106A and B are on the ground floor; Units
106
C and D are on the 2nd. Floor. The solid masonry demising wall (common wall) as well as the 5" concrete slab prevent sound transference.
Read More
» NEWS FROM COSTA RICA
December 31, 2009
Costa Rica Holidays Among Predictions For Popular Destinations
According to Sebastian Lander, writing in the Daily Mail's travel section, the central American location is set to become popular among explorers hoping to immerse themselves in jungle and the surroundings that offer "fabulous" beaches and unique wildlife.

Read
December 30, 2009
Early Morning Emergency At The Juan Santamaría
The pilots of the airliner with 108 passengers on board detected a problem with the motors about 30 minutes into the flight, near the Nicaraguan border, headed for Houston.

Read
December 28, 2009
San José - Caldera Highway Almost Ready, Take Our Virtual Tour
The day is soon approaching when you can travel from San José to points like Playa Jacó, Caldera or Puntarenas in under one hour by way of the new San José - Caldera highway that is nearing construction.

Read
December 28, 2009
Motif Inc. plans to open Costa Rican service center
Motif Inc., a Sunnyvale, California-based outsourcing company, announced they will open a new service center in Costa Rica. The company, which provides customer support, back office processing, research and analytics and online fraud prevention services to Fortune 500 companies, said they intend to invest $2.5 million in the center, which is set to begin operations in January 2010.
» OUR LIVES
Weather: This past week we've had normal weather--mostly clear skies with lots of wind.

Residency: Government closed and all people on holidays; no progress. I'll try starting up next week.

New Years: We got a BELCA prime rib of beef.....cut it down to the right size by taking a few steaks, and were left with a fantastic roast for the size of the intended group. After a little extra rimming it was pronounced "perfect" by Terry who then gave it an erotic and sensual rub with his own very special.... and into the oven it went ------- when it was done 2 1/2 hr later, on time, and perfectly cooked. It was heavenly.....And as expected, we were entertained by a fantastic display of fireworks from around the valley. The most spectacular was in the community right next to us.....we had the best ring side seat...The heaviest concentration of fireworks started around 11:30 and went through to 1:30...with stragglers lasting longer--but I was asleep by then... These displays all see to be private.

The 31st and the following 3 days are VERY QUIET.....little traffic, every thing mostly closed...

Applebee's Restaurant: Had to try it. It was what I expected......pricey, ordinary food, in our case a VERY long wait perhaps because it was VERY busy.....we probably won't be going there very often but I imagine the Ticos will love it and the restaurant will do well.

San Jose to Caldera Highway: I took a virtual tour from Piedades cutoff to around Atenas and when in Atenas took a diversion to check it out.....it really look great....can't wait for it to open in a month or so.

Friend Arriving: I have a friend of 30 years arriving for a week. He's coming for dental work; it will be a chance to catch up with him.

Brian, Lita, Hugo, irreverent Vicka, the pigeon toed parrot, and the newbies — Chico and Chica.



Brian C. Timmons, Newsletter Author
Residencias Los Jardines/Hacienda El Dorado - Developer
E-mail: brian@eldoradocostarica.com



For inquiries about availability of residences at Hacienda El Dorado or Residencias Los Jardines, contact:



Jan Kozak, Marketing Manager
Hacienda El Dorado
Rio Oro, Santa Ana
Costa Rica

Web: www.eldoradocostarica.com
E-mail: info@eldoradocostarica.com
MSN: jan.kozak.jr@hotmail.com
Skype: jan.kozak.jr

Tel (US) (+1) 647-477-5825
Cell: (+506) 8345-8018

Tel (US) (+1) 647-477-5825
Cell: (+506) 8345-8018