INVU Info. & GRANADA


» NOTES
When I started Residencias Los Jardines, I started writing a weekly news letter —determined to tell all the good, bad, and the ugly. I knew some readers would be interested in the construction process. I expected others might be interested in the lifestyle of two people who had decided to live outside the box. For others, the adventures of Lita, the parrot and the cat took on an entertainment saga all its own.

Residencias Los Jardines is finished. We periodically have resales and rental availability. Some readers may be interested in this information.

More and more, the content will be dominated by events of our new project, "El Dorado" for short. While the future is always uncertain, I again aim to tell it like it happens —the good, the bad, and the ugly, and that is what follows.

In an effort to make the format more interesting and visually appealing and to field inquiries re. El Dorado, the news letter is now being distributed by Jan Kozak, Marketing Manager, Hacienda El Dorado. I will remain the author.

Brian C. Timmons, Author
Residencias Los Jardines/Hacienda El Dorado - Developer
E-mail: brian@eldoradocostarica.com

YOU CAN ALSO VIEW THE COMPLETE VERSION ONLINE AT:

https://www.eldoradocostarica.com/English/Newsletter/index.php


» CONSTRUCTION LOG
INVU--We received a list of additional information they want. We expected this and this iterative process may repeat itself several times. All the requested information can be generated by our consultants. Examples of information include some additional engineering information, eg. size of piping, area calculations, details of the children's play area, re-formulated tables of information, etc. We should have this information generated by the middle of next week. We also expect the missing document approving the location of the black water treatment plant to be ready by then. We are expecting the well concession to be approved in approximately two weeks however, the latter has been a very elusive target so we'll just have to wait and see.

» RESIDENCIAS LOS JARDINES
Unpaid Electrical Bills: Two of our tenants found out the hard way what happens when they don't pay their electrical bills.......ICE cuts them off!!!!!! No discussion, no warning, simply disconnects them at the meter. When we encourage people to pay their bills on time, we sometimes get "lip"; It's amazing to know the power of the "cut". It makes life much simpler......

For Rent:

115 -- $1,550, two bedroom, Beautifully furnished, Available October 1.

For Sale:

109, two bedroom, one level, furnished, $214,900
111, two bedroom, one level, unfurnished, $200,000
Units for Sale/Lease: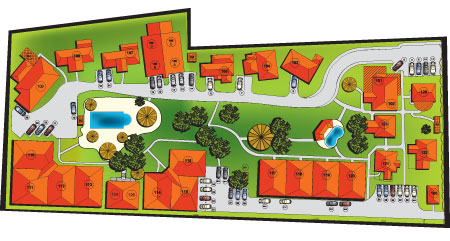 Unit #
109

--

For

Sale $214,900 - FURNISHED (Leased until July 31, 2010 - $1,550 pr month)


Total Area (Sq Ft):

1506

Total area (Sq M):

140

Bedrooms:

2

Bathrooms:

2

Floor(s):

1 Story

Type:

Detached

Furnished:

Yes

This single story home (1506 sf. + parking

for

one car) is detached, has two bedrooms, two bathrooms, home office, living room wall / entertainment center along with a built in office and a semi-private terrace. In addition, it has a vaulted ceiling in the "great" room and two skylights. The covered entrance way is suitable

for

two chairs located next to a covered garden area. Once through the impressive front door, you enter the "great room" which houses the kitchen, dining room, office and living room. Upon entering, there is a built in wooden hutch surfaced with granite—it matches all the built-in furniture in the great room. There is a clothes washer and dryer off the 2nd bedroom. It may also be used

for

storage.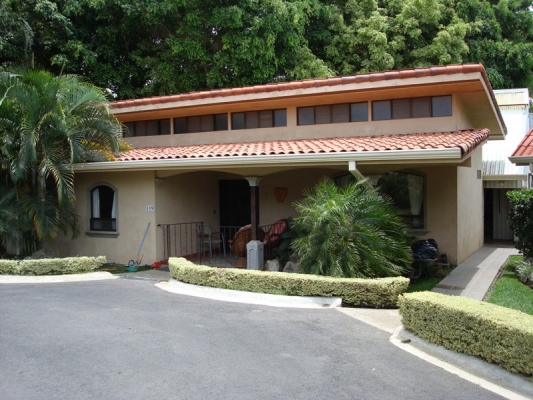 Read More
Unit #
111

--

For

Sale at $200,000 SEMIFURNISHED* / Leased until August 1, 2010 - $1,200 pr month
* INCLUDED ARE: refrigerator, 6 burner gas range, built-in microwave/exhaust; stacked washer / dryer

,

curtains throughout, a king and queen bed if desired.

Total Area (Sq Ft):

1738

Total area (Sq M):

161

Bedrooms:

2

Bathrooms:

2

Floor(s):

Single Floor

Type:

Attached

Furnished:

No
This corner home located in set of four homes, is very private. The entrance belies the 1,738 sf to be found on the other side of the entrance door. The short entrance hallway opens into a huge "
great room
" consisting of the kitchen, LR and DR. This room is truly of huge proportions including the 16' high vaulted ceiling. This vaulted ceiling has clear story windows
for
light and ventilation. Valance lighting surrounds the room and provides ambiance with its upward sighing lights as well as accent lighting with the recessed halogen lights. From the living room, a large sliding glass door leads onto a private covered terrace.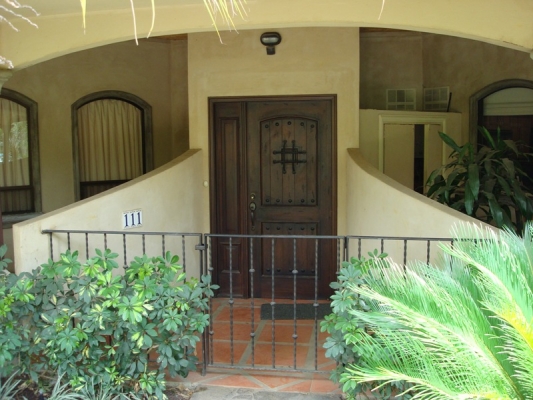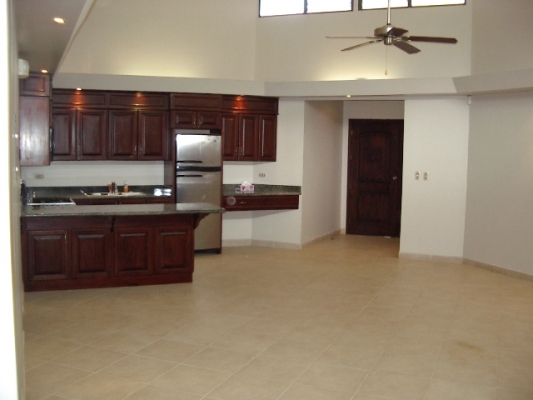 Read More

Unit #115 - Available for Rent October 1, 2009 at $1,550 Fully Furnished
Total Area (Sq Ft):1345
Total area (Sq M):124
Bedrooms:2
Bathrooms:2
Floor(s):1 Story
Type:Attached
Furnished:Yes

This 1,345 sf single floor home includes a 200 sf private terrace plus parking for one car. It is attached on two sides by a 6" solid concrete block wall which prevents sound transfer. This is an extremely well decorated home with lots of natural wood built ins.
Read More
» NEWS FROM COSTA RICA
August 30, 2009
Preparing for Telecom Industry Competition
In June, the Costa Rican Superintendence of Telecommunications (SUTEL) welcomed six telecommunications companies into Costa Rica's newly opened market, officially beginning an era of competition for the country's Internet service providers, voice over Internet protocol (VoIP), network infrastructure providers and other Web-based services.

Read
August 30, 2009
In Costa Rica, private health care provides options
Hundreds of thousands of people pass through the doors of the country's public hospitals each year to receive services and medicines made available to them by the Costa Rican government.

Read
August 30, 2009
Police Seek New Role
Crime rates in Costa Rica have never been higher, and the crime wave has left most government agencies that work to contain crime in a difficult position, competing among themselves for increased funding and more personnel.

Read
August 29, 2009
Costa Rican President Calls for New Constitution
Costa Rican president Oscar Arias is joining the trend in Latin America calling for constitutional changes that would expand executive powers, allow re-elections and get rid of unnecessary checks on presidential authority.

Read
August 29, 2009
Using A Cellular Phone While Driving Is A "Cultural Phenomenon" Says Policía de Tránsito Chief
We have all seen others do it at some time or another, perhaps have even done it yourself, sending a text message while driving, a dangerous practice that is common on the streets of Costa Rica. A study reveals that the practice increases the risk of an accident by 23 times.

Read
» OUR LIVES
Weather: We continue to have a dry "rainy" season. The recent Tico Times article said this is the dryest year for the past 20; we have received less than half the average rainfall. And last year set a 60 year record for being the wettest year. We are irrigating nearly every day.

Granada: Granada was its same, wonderful, laid-back self. Good restaurants, relaxing, and quietly fun. Since we were with two other couples, neither of whom had been there before, we did some touristy things---one of which we had not previously done---take a boat trip around the nearby islands on Lake Cocibolca (Lake Nicaragua). Very nice....many of the islands had homes on them, some very elaborate homes. Living on an island is a romantic notion but not very practical for most people, including us. In addition to the private island, one island had some monkeys on it (Monkey Island) and one had a restaurant as well where we stopped for lunch.

The next day (Sunday) we hired a mini van from the hotel and went to various artisan towns, did our shopping, and ended up at the Masaya artisan market. Great if you like shopping (I don't) but others did and they got some nice things--which the guys, of course, had to lug back.

The whole trip was uneventful (other than me nearly loosing my computer). The hotel was busy with a CR karate group--Lita had fun with them--The downside was that they were a bit rowdy at night so some in the group had sleeping problems.

Granada seems to chug along. Not much new construction or evidence of change or growth but it seems to be holding it's own. Shops and restaurants come and go. There were a few tourists around. No power outages.

Residency Application: I've been putting this off for several years hoping that a new, more streamlined system would be approved. It wasn't so am now biting the bullet but have a negative assessment of smooth process. The problem is that one has to pull together disparate documents from all over the world which must be issued by government bodies, reviewed and "authenticated" by the CR consulate responsible for the geographic area the document is issued, collated, and sent to (in our case) Ottawa, Canada, for processing.....and this all has to be done within not more than 6 mo. It took us 8 mo. to get our marriage certificate from Canada and that was not "authenticated" by the CR consulate. It took a similar time for Lita's citizenship card to be produced and returned to us. We have all the documents but they are all out of date.....why a birth certificate has to be issued not more than 6 mo. from date of application is beyond me since the information never changes....but this is not a process one looks for logic in. For 2 1/2 weeks I've been trying to contact the CR Consulate in Manila to see what the exact process is, who to contact, etc. As of time of writing, I have had no response.....the published e-mail is not correct. One of two phone numbers does not work. The clarity of voice is such that I cannot understand a different e-mail address. The fax contact connected 8 times but refused to accept a fax asking for a workable e-mail address...... This is just the beginning. We may have gotten a break on this one, however, since a resident at Los Jardines is from Manila and has friends visiting in a few weeks. We've sent everything to her friend who has recently undergone the same requirement. Now it is time to focus on getting my birth certificate from Washington State and getting it authenticated by the CR consulate in Los Angeles.... and that is just the beginning... I searched for a company to do this since I couldn't develop a positive mind set. A company specializing in this was slow to respond, incomplete in their responses, and VERY expensive. I'll work through it myself with some legal assistance. No one cares more about this than we do. I just have be change my attitude from negative to "positive".

Cocooning: Since our return from Granada, we've stayed home--it feels great!!! The cat has been sick, the car underwent significant work--rings, front brakes, transmission adjustment (a 3 year problem may be solved), and changing all the seals and master cylinder in the brake system--at some point in time, transmission fluid was added to the brake fluid---the braking system was not a happy camper. The car was returned to me washed, waxed, motor thoroughly cleaned, inside vacuumed with a RETEVE sticker, it's good for another few years. Added to this, a few beatings attributable to the adage that no good deed goes unpunished.......it was time for respite. .....and Lita had a hard week....an elder brother died and a niece seems to be developing the same eye disease Lita has...and we have recently befriended another person in mid stage of the same disease....and if that wasn't enough, we've had two close friends experienciemedical problems over the past several weeks......it was time for withdrawing and still is........

Brian, Lita, Hugo, irreverent Vicka, the pigeon toed parrot, and the newbies — Chico and Chica.

Brian C. Timmons, Newsletter Author
Residencias Los Jardines/Hacienda El Dorado - Developer
E-mail: brian@eldoradocostarica.com

For inquiries about availability of residences at Hacienda El Dorado or Residencias Los Jardines, contact:

Jan Kozak, Marketing Manager
Hacienda El Dorado
Rio Oro, Santa Ana
Costa Rica

Web: www.eldoradocostarica.com
E-mail: info@eldoradocostarica.com
MSN: jan.kozak.jr@hotmail.com
Skype: jan.kozak.jr

Tel (US) (+1) 647-477-5825
Cell: (+506) 8393-4666