Very Quiet!; Time Out Tavern Re-Opens


» NOTES
When I started Residencias Los Jardines, I started writing a weekly news letter —determined to tell all the good, bad, and the ugly. I knew some readers would be interested in the construction process. I expected others might be interested in the lifestyle of two people who had decided to live outside the box. For others, the adventures of lita, the parrot and the cat took on an entertainment saga all its own.

Residencias Los Jardines is finished. We periodically have resales and rental availability. Some readers may be interested in this information.

More and more, the content will be dominated by events of our new project, "El Dorado" for short. While the future is always uncertain, I again aim to tell it like it happens —the good, the bad, and the ugly, and that is what follows.

In an effort to make the format more interesting and visually appealing and to field inquiries re. El Dorado, the news letter is now being distributed by Jan Kozak, Marketing Manager, Hacienda El Dorado. I will remain the author.

Brian C. Timmons, Author
Residencias Los Jardines/Hacienda El Dorado - Developer
E-mail: brian@eldoradocostarica.com

YOU CAN ALSO VIEW THE COMPLETE VERSION ONLINE AT https://www.eldoradocostarica.com/English/Newsletter/index.php
» CONSTRUCTION LOG
Uso de Suelo--Land Use Permit: We're waiting for the Muni to issue the document and other agencies to issue their respective documents based on the amended survey. Waiting is the name of the game.
» RESIDENCIAS LOS JARDINES
Interest: We have shown each of the two following units 4 times this week but no commitments so far.

Rentals:
111 -- Available--Unfurnished,, $1,200

For Sale:
109, two bedroom, one level, furnished, $214,900
111, two bedroom, one level, unfurnished, $200,000
Units for Sale/Lease: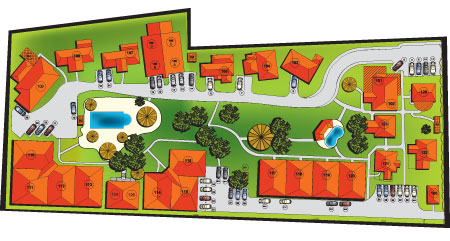 Unit #
109

--

For

Sale $214,900 - FURNISHED (Leased until July 31, 2010 - $1,550 pr month)


Total Area (Sq Ft):

1506

Total area (Sq M):

140

Bedrooms:

2

Bathrooms:

2

Floor(s):

1 Story

Type:

Detached

Furnished:

Yes

This single story home (1506 sf. + parking

for

one car) is detached, has two bedrooms, two bathrooms, home office, living room wall / entertainment center along with a built in office and a semi-private terrace. In addition, it has a vaulted ceiling in the "great" room and two skylights. The covered entrance way is suitable

for

two chairs located next to a covered garden area. Once through the impressive front door, you enter the "great room" which houses the kitchen, dining room, office and living room. Upon entering, there is a built in wooden hutch surfaced with granite—it matches all the built-in furniture in the great room. There is a clothes washer and dryer off the 2nd bedroom. It may also be used

for

storage.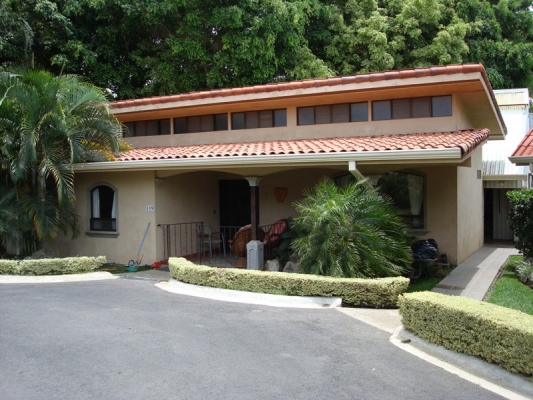 Read More
Unit #
111

--

For

Sale at $200,000 SEMIFURNISHED* / For Lease at $1,200 SEMIFURNISHED*
* INCLUDED ARE: refrigerator, 6 burner gas range, built-in microwave/exhaust; stacked washer / dryer

,

curtains throughout, a king and queen bed if desired.

Total Area (Sq Ft):

1738

Total area (Sq M):

161

Bedrooms:

2

Bathrooms:

2

Floor(s):

Single Floor

Type:

Attached

Furnished:

No
This corner home located in set of four homes, is very private. The entrance belies the 1,738 sf to be found on the other side of the entrance door. The short entrance hallway opens into a huge "
great room
" consisting of the kitchen, LR and DR. This room is truly of huge proportions including the 16' high vaulted ceiling. This vaulted ceiling has clear story windows
for
light and ventilation. Valance lighting surrounds the room and provides ambiance with its upward sighing lights as well as accent lighting with the recessed halogen lights. From the living room, a large sliding glass door leads onto a private covered terrace.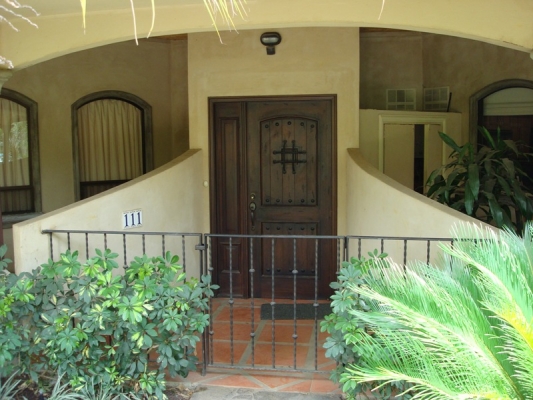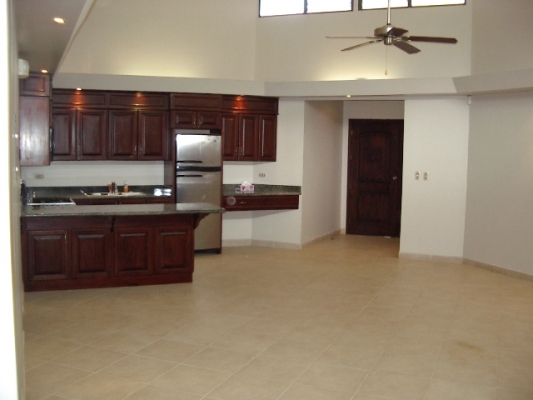 Read More
» NEWS FROM COSTA RICA
July 18, 2009
Arias's Effort to End Honduras Stalemate Resumes in Costa Rica
July 18 (Bloomberg) -- Representatives of deposed Honduran President Manuel Zelaya and acting leader Roberto Micheletti will meet today in a bid to end a political stalemate, even as both sides show few signs they're willing to ease their demands.

Read
July 18, 2009
Costa Rica Now With 11 Deaths From AH1N1 Flu Virus
(Inside Costa Rica) The number of deaths from the AH1N1 flu virus in Costa Rica has now reached a total of 11, continuing the one death per day average of this week.

Read
July 18, 2009
Costa Rica to christen Cowboys Stadium
(The Tico Times) It's difficult to discern what's more exciting for the Costa Rican national soccer team this weekend. Is it playing in the quarterfinals of an international tournament, the CONCACAF Gold Cup, or that they will be a part of the first-ever sporting event to be played in the new Dallas Cowboys Stadium in Arlington, Texas?

Read
» OUR LIVES
Weather: This week has seen the mini-summer normal for this time of year. We've have virtually no rain and have had to begin irrigating.
Dim Sum: Last Sunday we went to Don Wang's for dim sum.....a treat we use to enjoy in Toronto but had not tried here--for reasons I don't now understand. It was good, very good, with only one dish--the spring rolls--not meeting our expectations. We'll go again. Driving in downtown San Jose is normally something which I avoid--even though I know my way around--but on mid-day Sundays, it's not bad.
Time Out Tavern: It's open serving food and drink and has virtually the same wait staff. It is not 100% finished--they are waiting on a number more TVs and some seating booths. The fish and chips and all other dinners ordered Friday night by 8 people were good.
Comment:
This is one of the slowest weeks I've ever had in CR. There doesn't even seem to be much let along much of interest on the CR blogs I monitor. The Internet is slow but there's nothing new about that nor anything we can do about it. The normal equipment failures, repairs, gardening adjustments, etc. My back side has once again found the hammock and they are becoming well acquainted.
Brian, Lita, Hugo, irreverent Vicka, the pigeon toed parrot, and the newbies — Chico and Chica.
Brian C. Timmons, Newsletter Author
Residencias Los Jardines/Hacienda El Dorado - Developer
E-mail: brian@eldoradocostarica.com
For inquiries about availability of residences at Hacienda El Dorado or Residencias Los Jardines, contact:
Jan Kozak, Marketing Manager
Hacienda El Dorado
Rio Oro, Santa Ana
Costa Rica
Web: www.eldoradocostarica.com
E-mail: info@eldoradocostarica.com
MSN: jan.kozak.jr@hotmail.com
Skype: jan.kozak.jr
Tel (US) (+1) 647-477-5825
Cell: (+506) 8393-4666