Financing? Rentals & "Bad Apples"


» NOTES
NEW TELEPHONE NUMBER: +506 8345 8018 - JAN KOZAK, MARKETING MANAGER

When I started Residencias Los Jardines, I started writing a weekly news letter —determined to tell all the good, bad, and the ugly. I knew some readers would be interested in the construction process. I expected others might be interested in the lifestyle of two people who had decided to live outside the box. For others, the adventures of lita, the parrot and the cat took on an entertainment saga all its own.

Residencias Los Jardines is finished. We periodically have resales and rental availability. Some readers may be interested in this information.

More and more, the content will be dominated by events of our new project, "El Dorado" for short. While the future is always uncertain, I again aim to tell it like it happens —the good, the bad, and the ugly, and that is what follows.

In an effort to make the format more interesting and visually appealing and to field inquiries re. El Dorado, the news letter is now being distributed by Jan Kozak, Marketing Manager, Hacienda El Dorado. I will remain the author.

»MARKETING, WEBSITE & SALES
Sales: None this week.

Financing: This is very preliminary. We understand that the Chinese Government is considering investing in, ie. lending to developments in CR at what seems to be an attractive rate--but the devil may be in the details. (Guess they are looking for someplace to put there billions of US dollars other than low yielding US Treasury Bills.) The only criteria we know at this point in time, is that they want the project to be a minimum of $10 million--we qualify on that criteria. We have submitted our printed marketing brochure for a preliminary review. Have been updating a prospectus I put together and last visited Sept.2006. If the Chinese are interested, I'll be ready to provide more detailed information. We'll see.
We know that financing is important to many of our purchasers. Their ability to move ahead when we have our permits. may depend on this. While we have made no representation that we have help lined up--and if we had, it may not be there now--we have said that we would try to make some arrangements with a "preferred" lender. While the construction costs are expected to be more or less self funding based on the progress payments by purchasers, we would feel more comfortable having a line of credit from a preferred lender to cover off shortfalls.
» CONSTRUCTION LOG

Permit Applications: Waiting--SETENA--D1--we wait and that will probably be the story until the end of January.We will be submitting information to another government regulatory branch--INVU--soon.

Construction: For the small works application, we understand that SETENA lost some of the information we submitted; we have to re-supply that info.
We reviewed the detailed engineering drawings which will be used for permit purposes. They were fine for that purpose but missing some information required for tendering.
Water:
We got a letter from AyA. It said nothing more than we had before. In fact, it seems to have not included one piece of important information. We're asking for that. I believe the next step is a commitment by them that we can use the water if we put in the system. One step at a time..... We'll see.
» RESIDENCIAS LOS JARDINES
Website Upgrade / Marketing: Photos of Residencias Los Jardines, the Santa Ana area and some of the houses are available on line at:

https://picasaweb.google.com/gardenresidencesresort

Texas Hold'em: Mr. Poker Star had a rough night and lost. He is chastened but not defeated.

Rentals: Unit 109: We re-leased this after cleaning it up and repairing the damage and paying two months of electrical consumption.
Re. Unit 111: The estate owning this unit is nearly settled. The new owner as authorized us to lease it UNFURNISHED. See below....
Small Shade Ranchos--Large Pool: One is now repaired; the other on is under repairs. Other minor repairs are underway as well.

Wind: We've had a lot of wind this week; it 's difficult to keep things watered. Even more so when the gardeners can't figure out that using several sprinklers while doing something else increases productivity. This concept continues to be an educational challenge.
Units for Sale/Lease: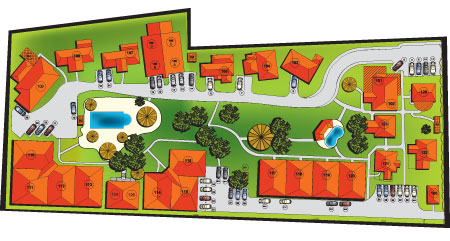 Unit #107 - For Sale/ REDUCED PRICE $239,000 / Leased for $1,650 mo. to Jan. 2010.--OWNER FINANCING AVAILABLE
Total Area (Sq Ft): 1716
Total area (Sq M): 158
Bedrooms: 2
Bathrooms: 2.5
Floor(s): 2 Story
Type: Detached
Furnished: Yes

This 1,716 sf. (plus parking for one car) two story, detached house, with three terraces, two bedrooms (one on each floor) and upstairs master suite is a beautiful home. This home consists of two VERY large bedrooms (one on each floor) with en-suite bathrooms and a powder room, each with large closets with extensive built-ins for personal organization. The vaulted living room and ground floor bedroom ceilings as well as the master bedroom on the 2nd floor, provide a feeling of grandeur while allowing the warmer air to rise and exit through the ceiling ventilating system. There are three TVs (one in each bedroom and one in the living room.) This is a beautiful home. There is a rough-in for a dishwasher in the kitchen area.
Read More
Unit #120 - For Sale--$185K /Leased at $1,450mo.
Total Area (Sq Ft):
1312
Total area (Sq M):
122
Bedrooms:
2
Bathrooms:
2
Floor(s):
1 Story
Type:
Semi-Detached
Furnished:
Yes
This 1,312 sf single floor home includes a 300 sf front terrace plus parking for one car. It is an end unit and therefore attached on only one side providing ample lighting and views. The 6 inch cement demising (common) wall prevents sound transfer. This is a very nicely furnished and accented home.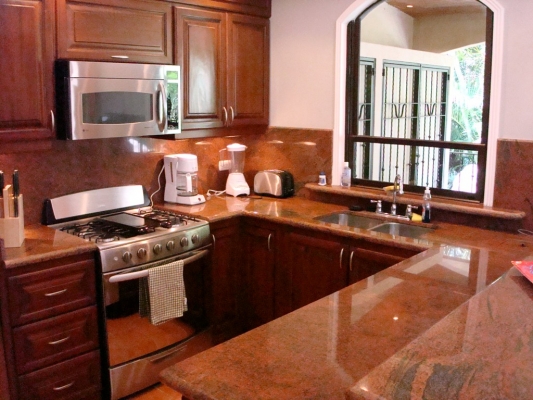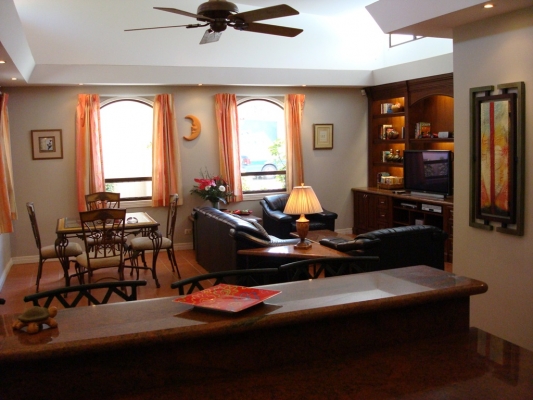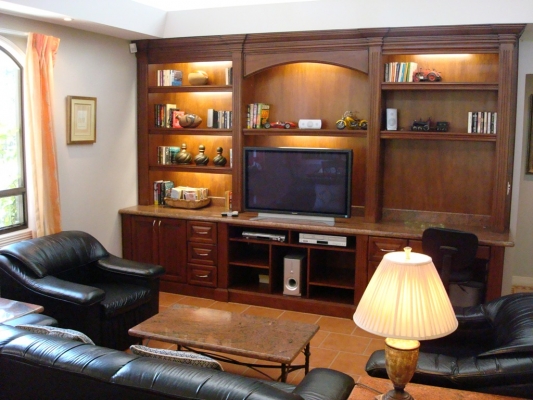 Read More
Unit #108 --For Sale-$245,000; Leased at $1,600 mo. to March '10
Total Area (Sq Ft):
1716
Total area (Sq M):
158
Bedrooms:
2
Bathrooms:
2.5
Floor(s):
2 Story
Type:
Detached
Furnished:
Yes
This 1,716 sf. (plus parking space for one car) two storey, detached house, with two terraces, two bedrooms (one on each floor) and an upstairs master suite is a beautiful home.
This home consists of two VERY large bedrooms with en-suite bathrooms (one on each floor) and a powder room each with closets with extensive built-ins for personal organization. The vaulted living room and ground floor bedroom ceilings as well as the master bedroom on the 2nd floor provide a feeling of grandeur while allowing the warmer air to rise and exit through the ceiling ventilating system.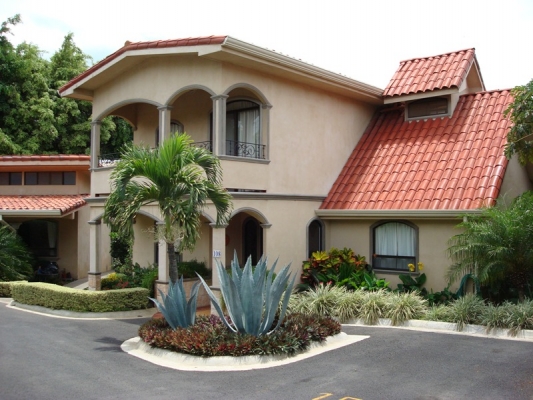 Read More
Unit #111 --For Rent at $1,250 pr Month UNFURNISHED

Total Area (Sq Ft):
1738
Total area (Sq M):
161
Bedrooms:
2
Bathrooms:
2
Floor(s):
Single Floor
Type:
Attached
Furnished:
No
This corner home located in set of four homes, is very private. The entrance belies the 1,738 sf to be found on the other side of the entrance door. The short entrance hallway opens into a huge "great room" consisting of the kitchen, LR and DR. This room is truly of huge proportions including the 16' high vaulted ceiling. This vaulted ceiling has clear story windows for light and ventilation. Valance lighting surrounds the room and provides ambiance with its upward sighing lights as well as accent lighting with the recessed halogen lights. From the living room, a large sliding glass door leads onto a private covered terrace.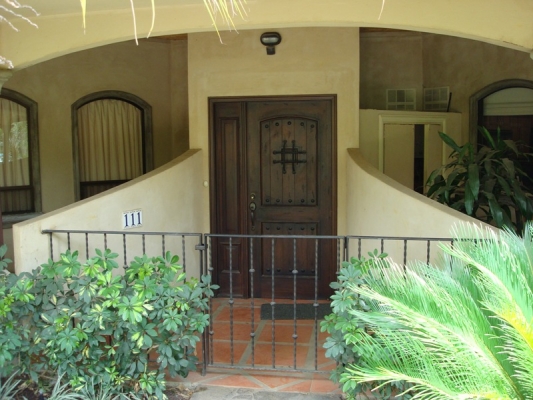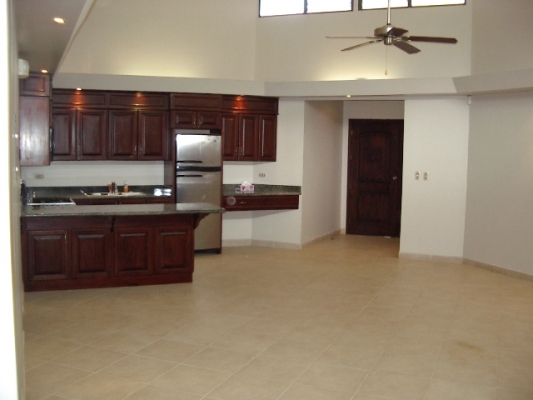 Read More
Unit 124 - For Rent (March 25 - November 30, 2009)

Total Area (Sq Ft): 662
Total area (Sq M): 61
Bedrooms: 1
Bathrooms:1
Floor(s): 2nd Floor
Type: Semi-Detached
Furnished: Yes

This 662 sf, + covered parking for one car, is a one bedroom home on the 2nd floor overlooking the large pool. It is ideal for a single person or couple.
Read More


» NEWS FROM COSTA RICA
If your browser does not support the hyperlinks below, you can view the COSTA RICA NEWS section on our website from the following URL:
» https://www.eldoradocostarica.com/English/News/index.php

January 22, 2009
Costa Rica Sees Slower Economic Growth in 2009
SAN JOSE, Costa Rica, Jan 22 (Reuters) - Costa Rica's economy is expected to grow 2.2 percent this year, slower than in 2008, but inflation is likely to ease, the central bank said on Thursday.

Read
January 22, 2009
Costa Rica's Poás Volcano National Park Reopens after Quake
(The Tico Times) Poás Volcano National Park, Costa Rica's most-visited national park, reopened to the public Tuesday for the first time since the devastating Jan. 8 earthquake struck just 10 kilometers east of the volcano.

Read
January 22, 2009
Costa Rica Backs Ecuador in EU Banana Battle
(The Tico Times) Costa Rica is supporting Ecuador's latest move in the World Trade Organization to challenge the European Union's refusal to lower tariffs on banana imports from this region, trade officials said Wednesday.

Read
January 20, 2009
Costa Rica Reacts to Change of Power in the U.S.
(Costa Rica Pages) All eyes were on Washington today for the swearing in of the 44th President of the United States, Barack Obama. That was no exception here in Costa Rica as several expat groups gathered to watch the ceremony together in Grecia, Heredia, Escazu and other locations.

Read
January 19, 2009
Costa Rica Gears up for 2010 Elections
(The Tico Times) In a crucial precursor to the 2010 national elections, the two biggest political parties elected local leaders this weekend.

Read
January 19, 2009
Western Union Opens Account for U.S. Donations to Costa Rica Quake Victims
(The Tico Times) Western Union has set up a no-fee money transfer service for donations from the United States to the Costa Rican Red Cross to help victims of the Jan. 8 earthquake, which killed at least 23 people and left more than 2,000 others homeless, Western Union and the Red Cross announced Friday.

Read
January 19, 2009
Costa Rican Babies to Be Vaccinated against Meningitis and Pneumonia
(The Tico Times) Costa Rica's socialized heath system is now offering vaccines to protect children against the bacteria that cause pneumonia, meningitis, sinusitis, middle-ear infections and other illnesses.

Read
January 19, 2009
Costa Rica expects 30 percent less in investments
SAN JOSE, Costa Rica (AP) — A Costa Rican official says direct foreign investment in the Central American country is expected to fall by 30 percent in 2009 because of the global economic crisis.

Read
January 19, 2009
China and Costa Rica Begin Free Trade Talks
SAN JOSE (AFP) — China and Costa Rica on Monday began talks for a free trade treaty under which the Central American nation hopes to export meat, plants, fruit and coffee to the Asian giant, officials said.

Read
January 19, 2009
Costa Rica Calls Off Search for Earthquake Victims
SAN JOSE, Costa Rica (Reuters) - Costa Rican authorities called off their search on Monday for victims of landslides from an deadly earthquake 11 days ago.

Read
January 19, 2009
Costa Rica Accepts Palestinian Ambassador
(The Tico Times) Costa Rica formally accepted a Palestinian ambassador Monday, nearly a year after forging diplomatic ties with what Costa Rica calls the "State of Palestine."

Read

» OUR LIVES
Weather: Mostly beautiful, sunny weather with strong breezes. Cooler than normal. We are suffering again from dust caused by Kirebe construction. While not as bad as last year, there are days where it's not much different.
Lita and the Pericos: She played with them on the terrace and one flew off. Lita organized a "search and seize" operation. After three hours she got the errant guy back. My heart can't take this; the little guys will get their wings clipped--literally.
Friday afternoon, Lita returned for gym. She gets the parrot out of the babysitting tree and plays with him for a bit. She returns him to his cage for the evening and the pericos are going wild--very animated--jumping around their cage, chatting wildly----they wanted attention! She puts her hand into the cage, they jump onto her hand and quiet down, she puts them on her shoulders, turns on the rock-n-roll music, starts dancing wildly with them now on her fingers holding on white knuckled for the wildest ride they've ever had--they are just having a great time......It's amazing how they have bonded with her--I didn't realize birds did that......cats, I understand......I'm still learning about birds.
New Bakery: In the newly completed commercial building on our corner, the first tenant is a bakery. A sign is on the outside and all new baking equipment is being moved in.
Snowbirds: Arrive and hate leaving. Friends and family of residents come and return all vowing to return next year. One long term friend of ours is cutting his winter stay short due to health problems. This is a disappointment to all.
Bad Apples: A different but continuing saga: Following on my comment in last week's letter about "bad apples" we continue to hear reports of a previous tenant at Los Jardines. Before coming to Los Jardines, I knew he was "unusual"--before we ever met, he beat me up over one sentence in my Los Jardines website. I listen to his criticism, accepted it and modified the sentence. A month or so later he showed up in person. Six month after that he moved in as a tenant. I learned that an SEC commission in Canada wanted to speak with him regarding certain issues. Since it wasn't my business, I simply noted it and distanced myself. During his stay, he used Los Jardines as a model of what he and his partner were going to build in Jaco. I never determined that he misrepresented himself re. Los Jardines so never intervened. We started having problems with him; he didn't want to pay. He engaged us in a "poison pen" campaign copying some people on site. After the third vitriolic letter, I responded calmly to his allegations point by point. He lost all credebility and did a midnight exit and took some things which weren't his. His project in Jaco failed and those who invested with him, are now trying to get their money back and have launched civil and criminal charges. It appears he has recently appealed a criminal charge alleging that his behavior should be consider a civil issue. That saga is yet to play out.
After these two incidents, there were different but also unhappy stories. The most recent seems to be that he went into importing cars. It seems that one expat person put $100K with him for this and is now looking for it. Despite a black track record, people continue to ignore his past and think their experience will be different. It seems that most if not all the victims are expats. Quite frankly, I don't understand why someone hasn't taken him into the jungle and turned him around a few times.
Birthday: This being my 63rd birthday, I've had a few different thoughts re. goals: They are: to maintain my health, to remain married, to continue to appreciate Life, to maintain a sense of humor, and to build out El Dorado. But after the good humored comment Lita just made--"what's the use of having you around if you don't take the Christmas tree down"--I might re-think one of those goals!!

Earthquake: no aftershocks that we have felt.
Civil Development: We continue to see more paved roads, more roads being widened with curbs and sidewalks being built. The expanded tax base seems to be filtering down.
Time Out Tavern (Escazu) continues to serve up great fish and chips, hamburgers, and chicken wings. I had the chili nachos this time--best nachos I've ever had. My only complaint (?) was that there was too much food--the plate would have easily fed two to three people. I mentioned this to the owner who said I could order a 1/2 order--now that I know, I will and then plan on sharing that with Lita. Their business is thriving and well it should.
Brian, Lita, Hugo, irreverent Vicka, the pigeon toed parrot, and the newbies — Chico and Chica.
Jan Kozak, Marketing Manager
Hacienda El Dorado
Rio Oro, Santa Ana
Costa Rica
Web: www.eldoradocostarica.com
E-mail: info@eldoradocostarica.com
MSN: jan.kozak.jr@hotmail.com
Skype: jan.kozak.jr
Tel (US) (+1) 647-477-5825
Cell: (+506) 8345 8018